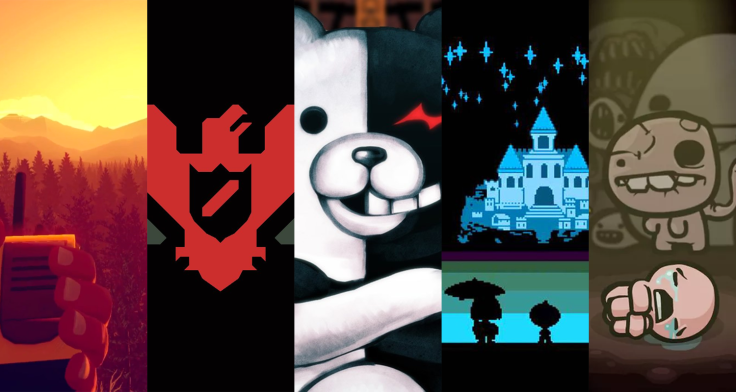 The Steam Summer Sale is in full swing and PC and Mac gamers across the world are delving into the bustling archives of Valve's digital platform to find the best deals on top games.
While mouth-watering savings – on the likes of Doom, Grand Theft Auto 5, Fallout 4 and The Witcher 3: Wild Hunt – will be grabbing most of the attention (go here for a round-up of some of the best), the annual summer discount bonanza is also a great chance to pick up a few forgotten diamonds that may have slipped under your radar.
Here are IBTimes UK's top five picks for the best hidden gems which can be picked up on the cheap until the sale closes on 4 July.
Lucas Pope's bleak border-control simulator may hit a little close to home for post-Brexit players in the UK, but this 'Dystopian Document Thriller' is a disturbing masterpiece worth playing in spite of the political turmoil (and may be even better for it).
As an immigration officer acting on behalf of (not that it seems you have much of a choice in the matter) the fictional communist state of Arstotzka, you are tasked with accepting or denying the passage of residents from an underprivileged border town. With smugglers, spies and terrorists forging documents to gain admission, you must weed out possible threats by casting an eye over their papers, all while trying to speedily expedite the process to earn as much money as possible to cover growing living costs and the small matter of sustaining your family.
With gut-punching moral dilemmas and a suitably cold pixel-art-style – at such a low price – Papers Please is a brutally simple game that is utterly unmissable.
An Earthbound-inspired RPG that is also impossible to describe without spoiling its best moments, Undertale is a stunning achievement that manages to deconstruct the basic tenets of video game design under the veil of a weapon-grade charm offensive and a blisteringly good soundtrack.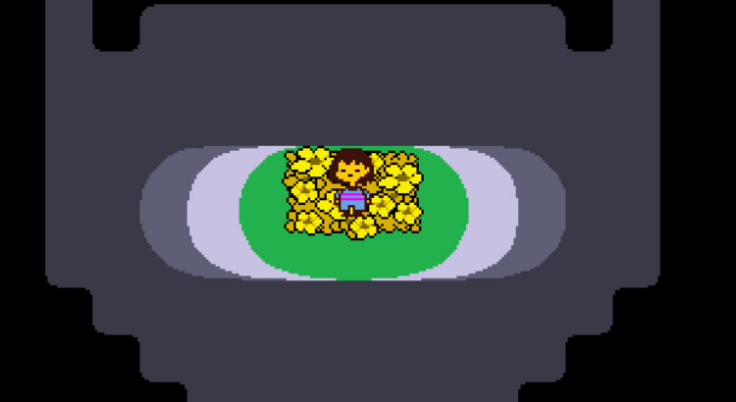 The Kickstarter-funded top-down adventure combines bullet-hell mechanics with a uniquely bizarre anthropomorphised cast to tell a (not so) simple tale about a lost child in an underground world full of cutesy monsters. Littered with fourth-wall breaking references that would shock Hideo Kojima, Undertale is a devilishly impressive feat of video game storytelling where your actions even extend beyond the confines of the game's desktop window.
Not the largest discount on this list, but trust me, you're not going to have a bad time with this one.
An anarchic mixture of Battle Royale, Persona, Saw and Ace Attorney – Danganronpa: Trigger Happy Havoc is a viciously brilliant Japanese visual novel that is far more than the sum of its parts.
Part-courtroom logic puzzler, part high-school drama, this often gruesome, addictively clever murder-thon sees prodigious teens pitted against each other in a survival-of-the-fittest endurance test.
Locked away from the world in the confines of Hope's Peak Academy, you'll find yourself constantly questioning the motives and desires of a memorable cast of diverse J-characters in this oppressive text-heavy tale.
A PS Vita classic that has only recently been ported to Steam, Trigger Happy Havoc and its (not quite as great, but still enjoyable) sequel are an absolute bargain at this reduced price.
From the creator of Super Meat Boy, the Zelda-inspired Rogue-like adventure, The Binding of Isaac, has gone through several changes since its initial launch as a flash game in 2011.
The fully-remade Rebirth edition – especially when combined with the excellent Afterbirth DLC – is a steal in this year's Steam summer sale, making this the perfect time to delve into this metaphor-laden tale of a naive, beaten-down child struggling against religious zealotry, Christian myth and Freudian psychology, all while battling monsters made of poo.
The top-down, randomly generated dungeon crawler can be tough due to the 'permadeath' mechanics, but the allure of multiple endings, deity-inspired bosses and the beautifully peculiar design flair of Edmund McMillen make The Binding of Isaac: Rebirth a sin to deny.
A particular favourite among the IBTimes UK games team, Firewatch is one of 2016's earliest game of the year contenders, making any discount a great time to go venture into the gorgeously pastel-shaded climbs of Shoshone Natural Forest.
Campo Santo's accomplished debut is a remarkably mature tale about adult relationships, responsibilities and problems, which presents an engaging story told almost exclusively by two characters on walkie-talkies. Its sublime soundtrack, lavish art-style (from Olly Moss no less) and note-perfect voice acting all breathe life into this heartfelt exploration game that is as emotionally nuanced as it is thrilling.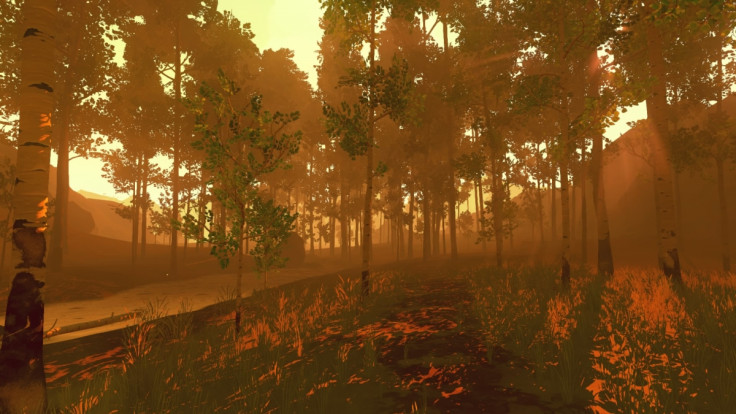 Steam Summer Sale: Honorable mentions
Not satisfied with our picks? Here are a few gems that narrowly missed our countdown – definitely worth considering as additions to your Steam library (click for links):
For all the latest video game news follow us on Twitter @IBTGamesUK.