Arrow season 3 star Stephen Amell really wants Constantine to be renewed for season 2 and he's willing to extend all his support to make sure his fellow DC TV show stays on air.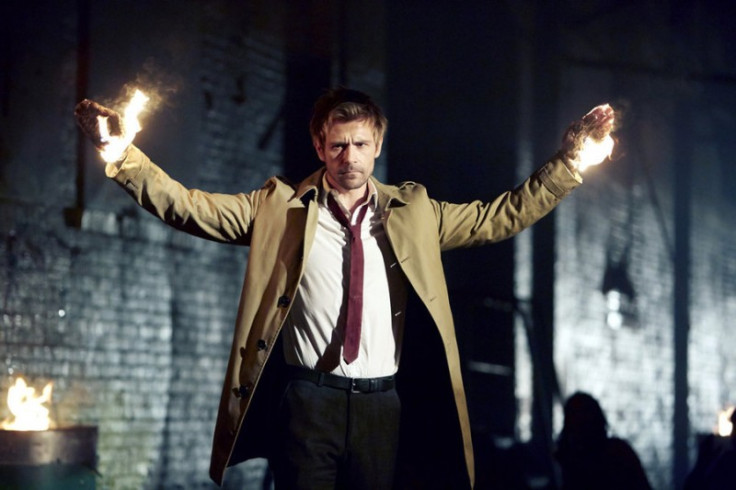 Following Constantine's cancellation on NBC after an announcement was made on 9 May, Amell posted a tweet stating that he would be willing to guest star on the show, if it gets picked up for another season. The actor also spoke candidly about the popular DC TV universe and the potential for crossovers between any of its shows, at the Wizard World Philadelphia Comic Con. (via ComicBookMovie)
"There is an opportunity for interconnectivity with any DC television show that exists. Like, as an example, yesterday Constantine was cancelled. And there is...yeah, I know, it's brutal...it's a good show, and it should come back. And it may come back, like there are various platforms where it could come back," Amell said.
The actor added, "Now, Constantine was an NBC show. I'm on The CW. I had had discussions with DC... so not NBC, not CW... but with DC Entertainment about guest starring on Constantine when it was still on the air. And that was and is still on the table."
"So we have Flash, we have Legends of Tomorrow, a new show which is directly connected to the Arrow universe, we have Supergirl... I'm sure it's going to be amazing... there's Gotham obviously, and I'm missing something... Titans, there you go... we have no shortage of options for me and other characters to populate," he added.
Amell also spoke of earlier plans for an Arrow/Constantine crossover and revealed the thread that would potentially link the two shows.
"The reason that I was going to guest star on Constantine, at least the idea that we were throwing around was he's an expert when it comes to the Lazarus Pit, which is now something that is a part of and will continue to be a part of Arrow," the actor said.