Stephen Duggan killed "good Samaritan" Alison Wilson with a wine bottle and left Anthony Tomlinson with life-changing injuries after snapping in a drunken temper. Duggan was convicted of murdering mother-of-two Wilson and wounding her partner Tomlinson at Liverpool crown court on 9 December.
Duggan smashed a bottle of Echo Falls red wine over Tomlinson's head before stabbing Wilson in the neck with the shattered bottle inflicting a fatal 3.5cm-deep wound after the pair attempted to end a confrontation he was having with his partner.
Wilson, 36, and partner Anthony Tomlinson, 43, were in a cab at 11.20 pm on 7 March when they stopped at a chip shop in Frank Street, Widnes. They noticed Duggan, 28, was embroiled in a row with Francesca Davies, who was holding his six-month old baby in a car seat.
Fearful the baby might be harmed, the couple paid the taxi driver and attempted to pacify Duggan who by this point was tussling with Davies for the car seat, resulting in the baby falling to the ground.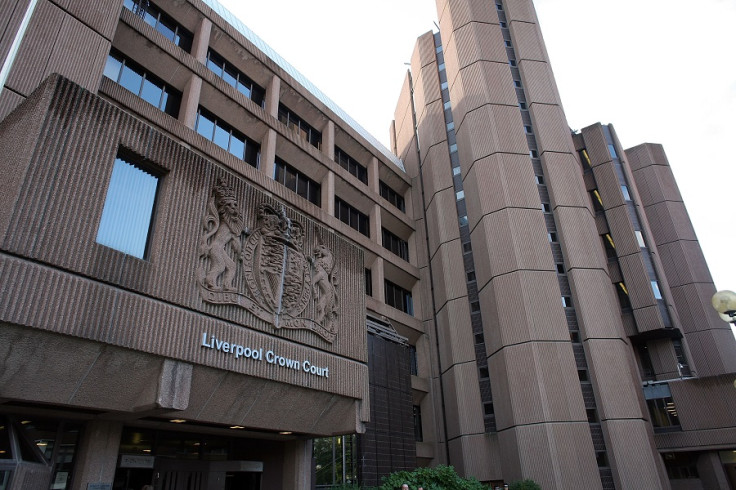 Detailing the subsequent attack, Justice Timothy Holroyde said in his sentencing remarks: "The taxi driver had noticed you turn away, open your coat and reach inside it before fastening it again. Having heard the evidence, I have no doubt that at that moment you took the wine bottle from an inside pocket.
"You then moved towards Mr Tomlinson and struck out with the bottle. He did not see it coming, and did not know what hit him. You first hit him on the forehead. You then stabbed or slashed the lower left side of his face with the broken end of the bottle. You caused a deep cut which ran downwards from the corner of his lip, and a horizontal cut which went right through the cheek, exposing the teeth and tongue to view.
"You then used the same fearsome weapon to inflict fatal injury to Alison Wilson, by stabbing the broken bottle into the side of her neck. It gouged into her neck over an area of about 5cm by 4cm, and penetrated to a depth of about 3.5cm. It cut through the internal jugular vein, and her blood haemorrhaged from her."
He added that "in a matter of minutes or even seconds" Duggan killed a "thoroughly decent, public-spirited young woman" who was only motivated by a wish to save his baby from harm.
"You inflicted terrible injury and scarring on an equally decent and public-spirited young man, who had a similar motive. You inflicted much less serious injury on your partner. All this you did in drunken temper."
Handing down the sentence, Justice Holroyde said the "crass and dangerous act" of unseating the baby was an aggravating feature and that the battering of Tomlinson alone would been punished by at least 10 years' imprisonment.
In a statement, Wilson's family said: "The day Alison died changed our lives forever. We have struggled as a family to come to terms with what happened and the fact that she was taken from us in such a cruel and violent way. Alison was being a good Samaritan and trying to help other people – that is the kind of person she was and how we want her to be remembered.
"Today's guilty verdict brings the investigation to a conclusion and will see her attacker behind bars. Whilst no amount of justice will bring Alison back we hope that it will allow us some closure as we try to move forward with our lives."