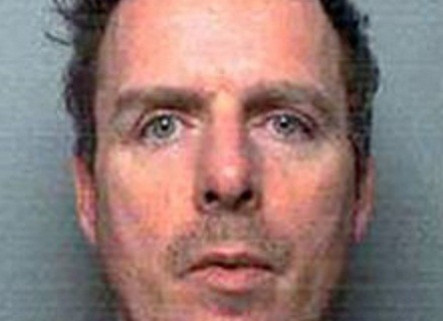 Stephen Farrow, 48, was found guilty of stabbing Rev John Suddards, 59, at a vicarage in Thornbury, near Bristol and Betty Yeats, 77, at her home in Bewdley, Worcestershire.
Farrow denied murdering the pair but admitted to manslaughter of the clergyman on the grounds of diminished responsibility.
He was convicted by a jury at Bristol Crown Court. During the trial, the court heard how Farrow had an obsession with religion and hated Christians after being allegedly abused by a priest when he was younger.
He also reportedly wanted to murder the Archbishop of Canterbury during a campaign to kill "Christian scum".
Farrow stabbed Suddards seven times at his vicarage on 13 February and placed an open bible on his chest. Other items such as pornography, condoms and a canvas of Jesus Christ were also placed around the body when it was discovered the following day.
The murder was described as having the hallmarks of a ritualistic killing.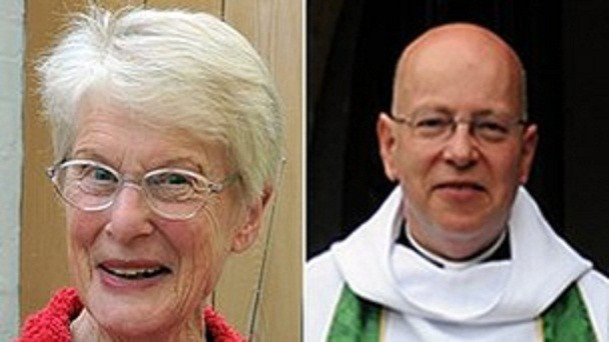 DNA evidence then linked Farrow to the murder Yates, who was found dead at her cottage on 4 January.
Her body was found with her head resting on a cushion in the hallway. The 77-year-old had been beaten with a walking stick and stabbed four times, with the knife still implanted in her neck.
Judge Mr Justice Field described the killings as horrific, adding: "I am satisfied that in your case a whole life sentence is an appropriate sentence in each of these dreadful, horrific killings.
"In my judgement, you acted sadistically."
He added: "To put a knife deep into the body of Betty Yates as she lay helpless on the floor, having arranged her head on the pillow, was an act of absolute sadism.
"You did that because you wanted to. She wasn't threatening you. You put that knife in her to have the pleasure of doing it."
The two murders had both taken place weeks after a burglary in a cottage near to the vicarage in Thornbury.
The owners of the cottage Alan and Margaret Pinder returned having spent the Christmas and New Year period away to find a note pinned to a table with two knives which read: "Be thankful you didn't come back or we will have killed you, Christian scum. I f*****g hate God."
Det Ch Insp Simon Crisp, from Avon and Somerset police, said "He was a drifter who had no ties to any particular area of the country which made him a difficult individual to investigate.
"He left precious few clues despite the nature of his offences. However once we recognised him as a suspect, we also recognised that detaining him before he went on to commit further offences was absolutely vital."
Sian Sullivan, from the Crown Prosecution Service, said: "The sentence today reflects the brutal nature of these crimes and the devastating affect they had on the victims' families and the community in which they each played such an active role."