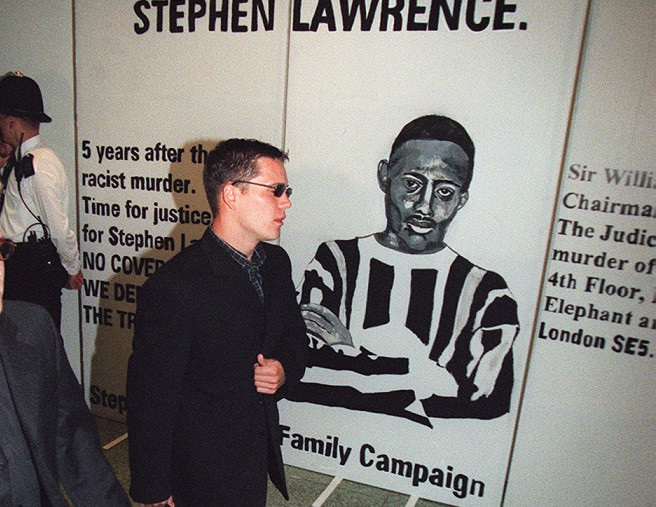 One of the original suspects in the murder of Stephen Lawrence is wanted by police as part of an investigation it an alleged multi-million pound drug deal. Jamie Acourt, 39, is accused of being part of a gang involved with supplying cannabis in London and the north-east. A Scotland Yard spokesman said Acourt, from Bexley, south-east London, is wanted "in connection with an investigation, namely, conspiracy to supply drugs".
Acourt was one of the five main suspects named in the original murder of the 18-year-old Lawrence, who was stabbed in a racist attack in Eltham, south-east London in 1993. He had always denied the allegations. Two of the other main suspects, Gary Dobson and David Norris, were convicted of his murder in January 2012 and jailed for life.
The case remains open as police believe there could be more people who were responsible for Lawrence's death, and launched a fresh appeal in 2013. Detective Chief Inspector Clive Driscoll said at the time: "Although two individuals are serving a life sentence in connection with this murder, we have always known there were other people involved in the attack."
Six men from London have already been charged with conspiracy to supply controlled 100kg of cannabis as part of the same drugs investigation. Four individuals, one form Bromley, south-east London and three from Northumbria, also arrested in connection with the investigation, have been bailed to return pending further inquiries.