Production of a figurine of the late Apple CEO Steve Jobs has been cancelled, after the Hong Kong manufacturer received "immense pressure" from Apple.
The 12-inch doll was due to go on sale in February for $99 and was to ship wearing Jobs' signature black turtleneck jumper and blue jeans, along with a stool to sit on and a 'One More Thing' backdrop.
In Icons released a statement on its website on January 15 stating: "Unfortunately we have received immense pressure from the lawyers of Apple and Steve Jobs family. Regardless of the pressure, I am still Steve's fan, I fully respect Steve, and his family, and it is definitely not my wish or intention that they be upset."
The unnamed person speaking on behalf of In Icons explained that the model was made four years ago and has seen been modified to achieve an incredibly lifelike appearance.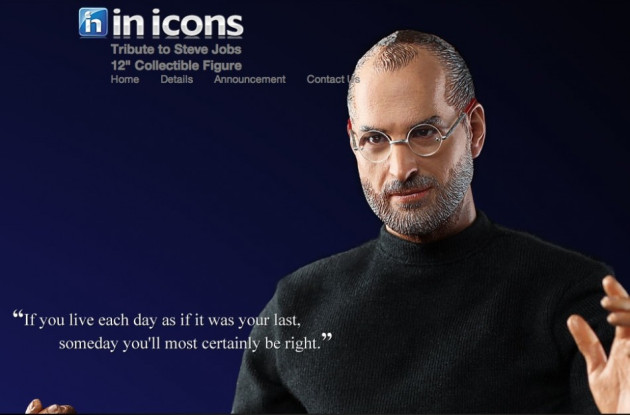 Following the death of Jobs on 5 October, 2011, In Icons wanted to mass produce the model to sell to fellow Apple fans.
The doll was set to include several pairs of interchangeable hands and fully articulated limbs so it could be stood in a range of trademark Steve Jobs poses; two scale apples were also included, one with a bite taken out of it.
The statement continued: "Though we still believe that we have not overstepped any legal boundaries, we have decided to completely stop the offer, production and sale of the Steve Jobs figurine out of our heartfelt sensitivity to the feelings of the Jobs family.
In Icons has promised to return all deposits made by customers and ended the statement by saying: "Lastly, we wish to thank everyone for their admiration and appreciation of the figurine, and again we offer our sincere apologies to affected fans."