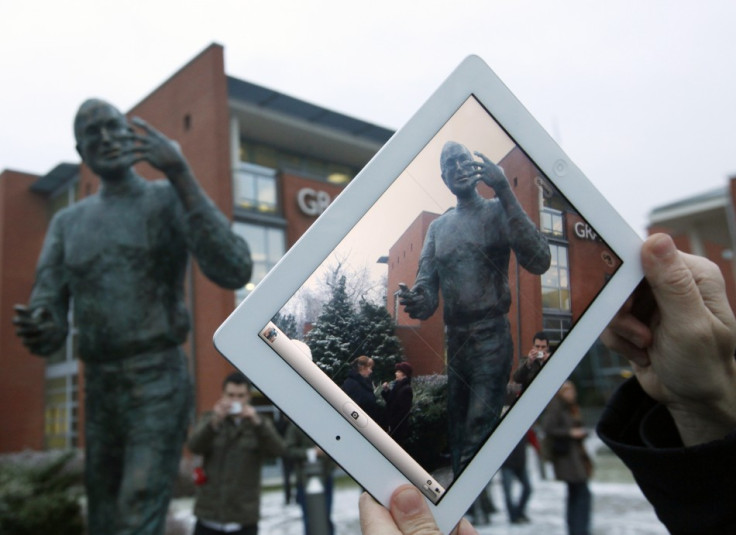 A bronze statue of Steve Jobs, believed to be the world's first, has been unveiled at a Hungarian software company that the Apple co-founder helped financially.
Jobs, who died of pancreatic cancer on October 5 aged 56, gave cash and computers to Graphisoft, which helped the tech firm grow from its humble roots as a small company in 1980s communist Hungary, to become a global leader in architecture software.
"He was one of the greatest (personalities) in our era, that's what we wanted to express with this sculpture here," the chairman of Graphisoft, Gabor Bojar, told Reuters.
The statue was created by sculptor Erno Toth and depicts the late Apple co-founder and former CEO with his left hand aloft and taking a step forward, as if describing one of his new products, and wearing his signature turtleneck jumper, jeans and glasses. In his right hand Jobs is holding an iPhone 4.
A quote by Jobs: "The only way to do great work, is to love what you do..." is written on a plaque at the foot of the statue.
Bojar added: "In some ways, Apple was a religion. We have felt his spirit every day and not it is embodied. We hope that we can deserve with our entrepreneurial culture in Hungary what this sculpture expresses as a message."