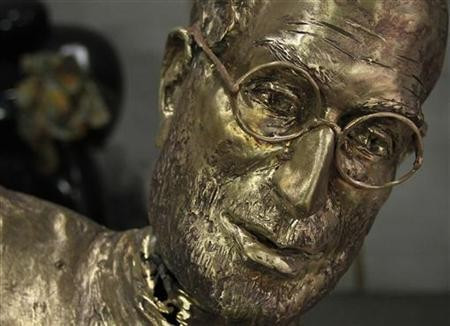 According to macdailynews.com, Steve Jobs, the late co- founder and Chief Executive Officer of Apple Inc., not only developed and grew his company's interests while he was alive but has also left blueprints for future Apple products.
Among his future plans is a complete hardware and interface revamp for the hugely anticipated iPhone 5. The rumors include the provision of a flash memory to boost operational efficiency and overall system performance. A superior battery may also be incorporated to address concerns of users.
In addition, according to appleinsider.com, the iPad 3 (expected to be launched sometime next year) could have a thinner form-factor, with a flat back and curved sides. Further reports indicate a headphone jack on top, alongside the relocated mute switch. The volume buttons on the device are expected to be elongated in shape and identical to those on the iPhone 3GS and its predecessors.
Reports on the leaked designs of the iPad 3 from a Web site, bgr.com, show a microphone flex cable ribbon that was leaked by TVC-Mall. Unlike the iPad 2, the flex cable on the iPad 3 is said to reveal a U-turn structure indicating a complete redesign of hardware components.
In related news, a super-slim Macbook Air is also expected.
On the software front, an iCloud blueprint acquisition is hoped to promote the use of more advanced technologies, while also safeguarding Apple's interests against cloud computing rivals.
Finally, if the rumors are true, the proposed iPad 3 is expected to be released on Feb. 24, to commemorate Jobs' birthday. This ties in with a PC Magazine report that points out Apple has a history of releasing products on Fridays and Saturdays, while launches are usually scheduled for Tuesdays and Wednesdays.