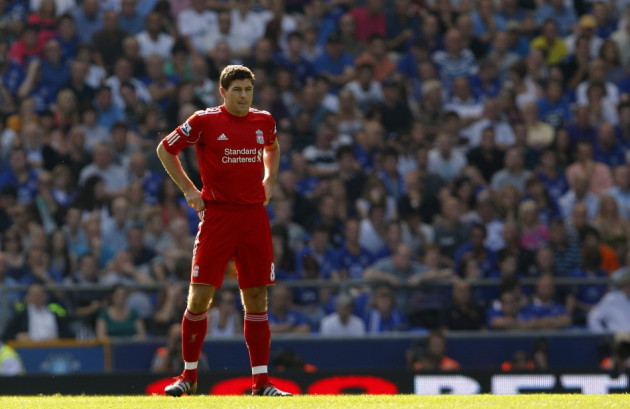 Liverpool captain Steven Gerrard remains adamant he can continue playing at the highest level for both club and country for a number of years to come.
The 31-year-old will captain England in Poland and Ukraine with many suggesting it could be his last major tournament for his country.
Nevertheless, Gerrard insists he could play in the next World Cup in Brazil and said he was looking forward to leading Liverpool after an injury-plagued season.
"I can understand that at my age people are going to start questioning me and asking if I'm going to quit England and focus on Liverpool, but I don't see it like that," Gerrard is quoted in the Daily Mail.
"I don't think I have a decision to make. I love playing for England, I love playing for Liverpool. I'm a proud captain of Liverpool and I'm going to be just as proud to captain England.
"If the manager says to me at the start of next season that he thinks I did well in the tournament, that he wants me to stick about, that he can protect me, not overuse me and that I have a big part to play, I'm sure I will carry on.
"If the England manager says to me that he wants me to stay around for Brazil, that would be a nice carrot on the end of the string for me.
"That would be a good tournament for me to bow out at, but there are a lot of things to consider.
"The way I look at it at the moment is my body is in the best shape it's been in for many years. My groin problems are all behind me and I feel strong."
Gerrard led England at the 2010 World Cup after John Terry was stripped of the captaincy and Rio Ferdinand was ruled out of the tournament through injury.
The Liverpool skipper, who briefly worked under Roy Hodgson at Anfield between July 2010 and January 2011, said he was looking forward to working under the new England manager and believes they can challenge for honours at this summer's tournament.
"I think people have looked at the big picture with Roy and to judge him on his time at Liverpool would be stupid," added Gerrard. 'He was very unlucky because of the timing. To go to a club when a lot of the supporters wanted a different man in, you're off on the wrong foot from day one.
"I witnessed him first hand and I can assure everyone he's a fantastic manager. He's a very good tactician and if everyone gets behind him, Roy can make a success of it."