Steven Woolfe: Copying Geert Wilders won't reverse Ukip's sad demise
Former Ukip leadership favourite sat down with IBTimes UK for a wide-ranging interview.
Ukip is mistakenly copying the policies of far-right Dutch leader Geert Wilders, Steven Woolfe MEP said on Thursday 25 May.
Woolfe, a former Ukip leadership favourite who quit the party in 2016 following an "altercation" with fellow MEP Mike Hookem in the EU Parliament, famously predicted that Ukip was in a "death spiral" following the UK's Brexit vote.
The party has since slumped to as low as 2% in the opinion polls and is only contesting 377 out of 650 seats at the general election.
Woolfe told IBTimes UK that he is "saddened" to see the demise of this old party, who plan to launch their manifesto on Thursday, as Ukip had a "great opportunity" to develop a movement that could help "people who have been ignored and left behind".
But with Remain-campaigner-turned-Prime-Minister Theresa May picking up the Brexit baton, Ukip has turned to social and cultural issues, including backing a burqa ban and mandatory female genital mutilation (FGM) checks for "at-risk" girls.
Woolfe, Ukip's former migration spokesman, said the party is going towards "Wilders-style politics". The Dutch populist claimed in February that "Islam and freedom are not compatible".
"It's a mistake in Britain [to emulate Wilders] because we don't adopt the European cultural aspects about how we look at other countries," he said
"What we have always felt as a nation is that whenever people come into this country there have been concerns about it, as we saw during the 1940s and '50s, but ultimately we have been welcoming to people. What we believe in is fairness. We are not about banning people – we don't like banning people."
However, Woolfe did back Paul Nuttall's decision to resume Ukip's general election campaign. All major British political parties had suspended their activities in response to Manchester suicide bombing, which left at least 22 dead and 59 injured.
Woolfe backs internment camps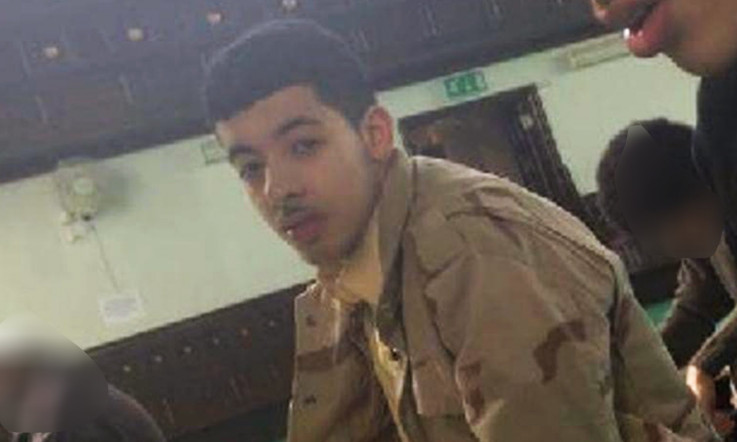 Manchester suicide bomber Salman Abedi is seen in a photo taken several years ago
Handout
UK-born Salman Abedi, 22, has since been named as the attacker. He reportedly travelled to Libya and Syria, where the so-called Islamic State (Isis) are based, and had links to Isis recruiter Raphael Hostey, who also lived in Manchester.
Woolfe, who was born and grew up in the city, said he was "devastated" and "angered" by the attack. "Platitudes, warm words of support, aren't enough any more," he said. "If they are willing take out our children with nails to their heads, then we need to be stronger and harder in our response to them."
The independent MEP, among other things, wants British authorities to strip suspected extremists of their passports when they return to the UK from abroad.
"Our own security services have said thousands of Brits have gone out to fight for Isis in Syria and other areas, if they return their passports must be removed and we must not go back to normal lives," he said.
More controversially, Woolfe wants the ministers to "consider" imprisoning the suspects without trial in Northern Ireland-style internment camps "so that we can assess whether they are capable and sensible enough to be allowed back into society".
Such a move would outrage civil liberties campaigners and risk severely souring the relationship between the British Muslim community and the government.
Elsewhere, Woolfe branded the EU's monitoring approach as "very weak" and called on Brussels to suspend Schengen rules so that the 26 countries in the zones can reintroduce border checks.
"It doesn't take a brain surgeon to understand that if you don't review everybody coming in you might let one through," he said.
As for his own immediate future, Woolfe is not going anywhere. His new independent status in the EU Parliament and position on the Economic and Monetary Affairs Committee has apparently made him more influential.
"Since I've become an independent my ability to negotiate and talk with MEPs and others within the EU has become stronger. That enables me to help our government through indirect means," he said.
So will Woofe join the Conservatives if Brexit is a success? "What we have to see is where Theresa May leads the party in terms of Brexit, I'm going to continue where I am and I will keep my eyes and ears open like everybody else. The projects that I'm working on haven't pushed me in a direction of a political party at the moment," he said.