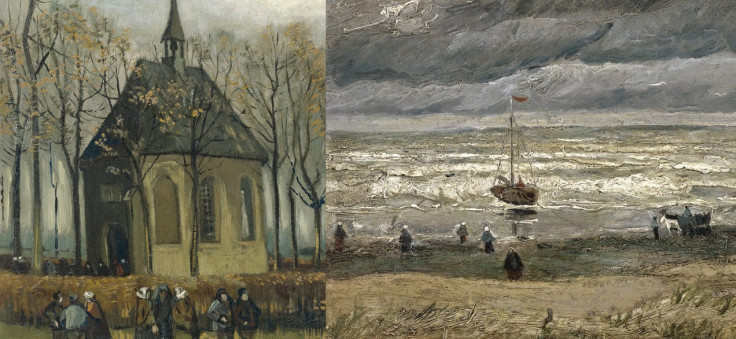 Two priceless Vincent van Gogh paintings, which were stolen 14 years ago, have been recovered following an investigation by anti-mafia police in Naples. The paintings, Seascape at Scheveningen (1882) and Congregation leaving the Reformed Church in Nuenen (1884/85), were taken from the Van Gogh Museum in Amsterdam in 2002 but have been found in "fairly good condition".
It is not known when the paintings by the Dutch artist will return to Amsterdam as they are evidence in a criminal case. The paintings were recovered following an investigation commissioned by the Italian Public Prosecutions Department, conducted by a specialised Guardia di Finanza team, who investigate organised crime.
Police in Naples said the paintings, described as being "priceless", were found during a raid as part of a crackdown against the Camorra crime clan.
Axel Rüger, director of the Van Gogh Museum, said: "After all those years you no longer dare to count on a possible return. We owe a great debt of gratitude to the Italian Public Prosecutions Department, the members of the Guardia di Finanza investigation team, the Italian police, the Dutch Public Prosecutions Department, the liaison officers of the Dutch Public Prosecutions Department in Rome and everyone else involved.
"The paintings have been found. That I would be able to ever pronounce these words is something I had no longer dared to hope for. It is not yet certain when the works will come back to Amsterdam. But I fully believe that we can, once more, count on the unconditional support of the Italian authorities."