Australia's Royal Commission into Institutional Responses to Child Sex Abuse released a report on Friday (15 December), listing recommendations to the government and institutions in the country to curb sexual abuse of children. The results of the exhaustive five-year investigation paid special attention to testimonies by victims of abuse by clergy members of the Roman Catholic Church.
The 21-volume report comprised 400 recommendations, including the idea of making celibacy for priests optional. It suggested that the Church in Australia make a plea to the Vatican to reassess rules regarding compulsory abstinence from sex for priests.
While the commission acknowledged that celibacy was not a reason for sexual abuse, it did factor in when male clergy had privileged access to children.
Anthony Fisher, the Catholic Archbishop of Sydney, said he plans to read the report himself and insisted that celibacy was not the reason behind the Church's sexual abuse history. "I think the debates about celibacy will go on however people respond to this issue," he said.
"We know very well that institutions who have celibate clergy and institutions that don't have celibate clergy both face this problem... It is an issue for everyone, celibate or not."
Former Catholic priest, Professor Des Cahill, who was a consultant to the Royal Commission, told CNN, "Even though it would be a momentous cultural change, I think it's possible the church would drop mandatory celibacy and would take such a recommendation very seriously.
"I think the final report will also focus on very much on the sense of loneliness and lack of intimacy and how that contributes to child abuse."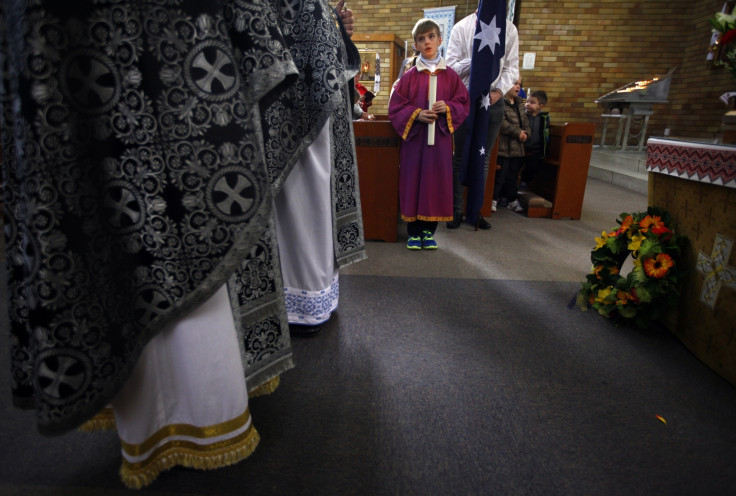 The investigation also suggested the rules of confession be reformed, to allow priests to be charged for failing to report child sexual abuse spoken of in a confession box. Archbishop Fisher, however, called the questioning of the "sacred seal" of the confessional a distraction.
"Killing off confession is not going to help anybody," he said. "This Catholic and Orthodox practice is always entirely confidential and I think any proposal to effectively stop the practice of confession in Australia would be a real hurt to all Catholics and Orthodox Christians and I don't think would help any young person."
During its public hearings, the commission heard accounts from almost 2,500 survivors who were sexually abused in an institution managed by the Catholic Church. "In many religious institutions, the power afforded to people in religious ministry and the misplaced trust of parents combined with aspects of the institutional culture, practices and attitudes create risks for children," the report noted.
"Alleged perpetrators often continued to have access to children even when religious leaders knew they posed a danger."
It noted how in many cases, alleged perpetrators were transferred to other locations instead of being reported to the police. "The failure to understand that the sexual abuse of a child was a crime with profound impacts for the victim, and not a mere moral failure capable of correction by contrition and penance is almost incomprehensible," the report continued.
Fisher said he would study the findings but in the meanwhile, acknowledged how this behaviour has damaged the credibility of the church. "If we are to be worthy of people's trust we must demonstrate that the rights of children to be safe, heard and responded to appropriately are always respected. The final report of the royal commission will have much to say to us and we will have much to learn," he said according to The Australian.
"I continue to pray for justice and healing of survivors."
Earlier this year the commission released shocking statistics that 7% of Catholic priests, working between 1950 and 2009, have been accused of child sex crimes. In total, 4,444 alleged cases were recorded and many of those are continuing to be heard through the courts as a result.
One such major case is against Cardinal George Pell, the former Archbishop of Sydney, who is facing multiple charges of historical sexual assault allegedly committed during his tenure as a priest in Victoria.
On 15 December, around 50 witnesses gave evidence in court in Melbourne and the Vatican treasurer himself is expected to make an appearance for a committal hearing on 5 March.
Pell has denied all the charges, claiming they were simply an assassination of his character. "I am innocent of these charges, they are false. The whole idea of sexual abuse is abhorrent to me," he had said earlier this year.