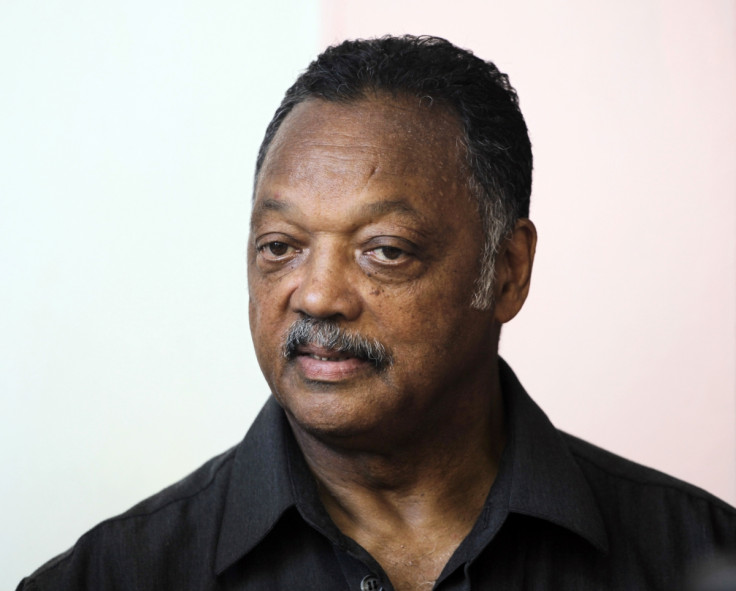 Civil rights activist Reverend Jesse Jackson calls for Donald Trump to stop insulting Muslims and Mexicans, telling the Democrat convention "when blacks register and vote in great numbers, progressive whites win".
Addressing the convention at the Wells Fargo Center in Philadelphia, Jackson, who previously ran for president in 1984 and 1988 endorsed by Bernie Sanders, said people must come out and vote for Hillary Clinton – but encouraged them not to let the Bern go cold.
"We must choose reconciliation over retaliation and revenge today. We can trust Hillary not to insult our Hispanic neighbours. We share 2,000 miles of borders with Mexico, they are our neighbours, our eternal neighbours," he said in a thinly-veiled reference to Trump's campaign speeches that have included suggestions Mexico is sending 'drug dealers and rapists' into the US, and a temporary ban on Muslims entering the country.
"We trade more with Mexico than we do with China and Japan every day. Stop insulting Hispanics, stop insulting Muslims now."
Jackson also implored African American and Hispanic people to vote for Clinton, stating: "If blacks register and vote in great numbers, progressive whites win. It's the only way progressive whites win. If blacks vote in great numbers, Hispanics win. When blacks, Hispanics and progressive whites vote, women win.
"When women win, children win. When women and children win, workers win. We must all come up together. We must come up together. When we all come together, we can and will win."
Fully endorsing the Democrat candidate, Jackson said people must 'keep hope alive' and had the crowd chanting: "It's healing time. It's hope time. It's Hillary time."