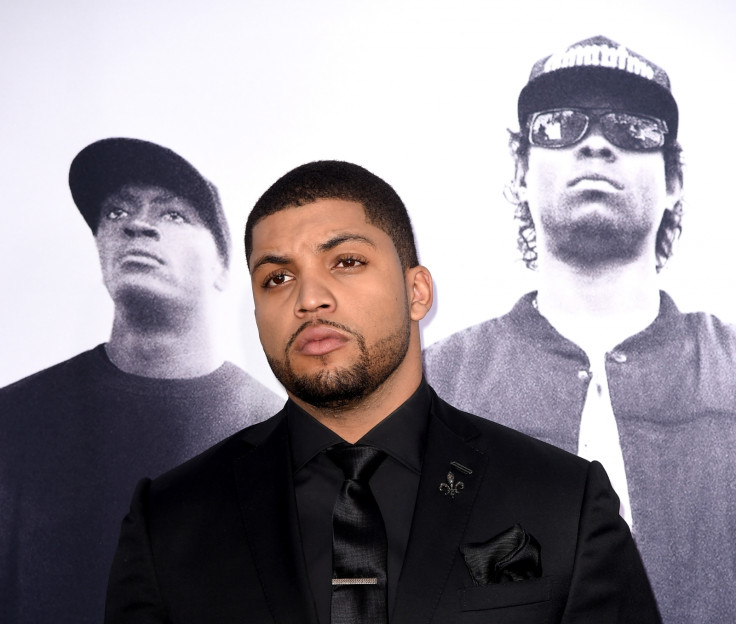 Straight Outta Compton actor O'Shea Jackson Jr and the daughter of late rapper Eazy-E have reacted to the death of former N.W.A. manager Jerry Heller.
The music executive died on 2 September at the age of 75 after suffering a heart attack in Thousand Oaks, California. Heller had filed a lawsuit against Straight Outta Compton producers in 2015 claiming his portrayal as a villain was inaccurate. According to his lawyer Mickey Shapiro, stress over the legal case contributed to Heller's fatal heart attack.
Reacting to Shapiro's accusations, Jackson Jr, who played his father Ice Cube in the biopic, told TMZ: "[The film] was a year and a half ago. I don't have nothing to say about that." He added of Heller's death: "Of course, he had his moments where he was a champion for the group of N.W.A. and he does deserve credit for a lot of the good that he's done.
"But you know, if [he] wasn't shady, it'd be way better. Of course, you never want to wish death on anybody or anything like that. He never had the most respectful things to say about my father but still the good things he did do – I'm not going to say it outweighed the bad – I'm just trying to be respectful. Rest in peace."
However, Eazy-E's daughter E.B. Wright has spoken out in support of Heller. The music manager famously had a close relationship with Eazy-E, who died in 1995, causing a rift with other N.W.A. members Ice Cube, Dr Dre, MC Ren and DJ Yella. Defending Heller, Wright said: "I'm still depressed about [his death]. I'm working on a documentary called Ruthless Scandal and it's going to expose everything and the whole true story.
"I was a big advocate for Straight Outta Compton, I fully support it. I love Jason Mitchell who played my father but, at the end of the day I don't feel it was 100% true. I stand behind Jerry Heller to the fullest, he was like a second father to my dad so I'm gonna call him [my] grandfather. I'm very sad about his passing and I hope to continue on my father's legacy and Jerry's and get out the truth so people can understand."
Agreeing with Shapiro, Wright also believes the Straight Outta Compton lawsuit is to blame for Heller's death. She continued: "Yeah, I mean he was 75-years-old. He lived many years of people hating him and thinking wrongly of him but people don't know the truth.
"They think they know so much and feel so strongly about it... but that takes a toll on a person who knows that they were very genuine and really had everyone's best interests at heart. Hopefully through my documentary and the rest of my life I can fight for my father's legacy which I don't feel is the best ever, I think it was tarnished. I'll fight for Jerry Heller as well, I love him dearly."
Ice Cube previously addressed Heller's death revealing he would reflect on their "ups and downs" and he now says he "will not shed tears" over his passing. The rapper told Detroit radio station 107.5: "I didn't have no emotions. I'm just glad I'm with my brothers today. I'm glad I'm with DJ Yella, I'm glad I'm with MC Ren today, it's only right. I ain't gonna pop no champagne, but I ain't gonna shed no tears either. It is what it is. We come here to pass, and he's outta here. Like I said, I'm not losing no sleep over that one."