With all the feud rumours between Dwayne 'The Rock' Johnson and Fast 8 cast making the headlines, Vin Diesel took to social media to thank the team for making the movie a reality and revealed that he had wrapped filming for his part.
The actor shared an image of his 1-year-old daughter, Pauline, playing with her pet together on Instagram and wrote, "Came home from filming with my fair share of stunt-related injuries. You know I will always push and put myself on the line to make something immortal and worthy. Waiting for me was an incredible family filled weekend."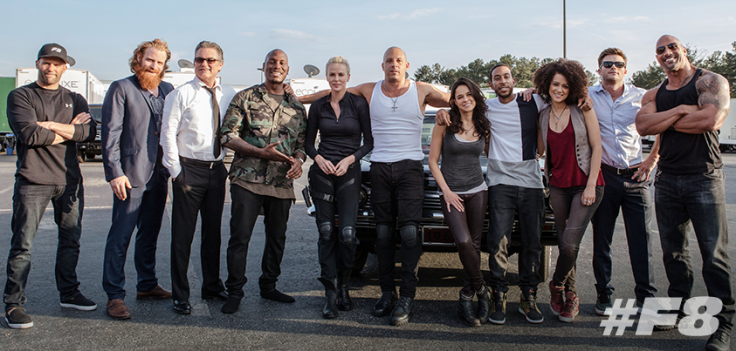 The XXX: Return of Xander Cage actor admitted that he was proud of his Fast 8 team and continued, "I am proud of the entire team for making Fast 8 a reality. Though intense at times, I am grateful to the entire cast... Every single one of them we brought on has shined because of their talent and commitment."
He concluded his post on an inspirational note and wrote, "Always count your blessings. #peoplefeeltruth #alllove"
Other then Diesel, Tyrese Gibson also shared an emotional Instagram video featuring a tribute to Paul Walker, and called Fast 8 the "best one".
He wrote, "Our everyday inspiration is our brother - This is what makes this so powerful this film is not about any of us individually it's about the tribe the family....... We love you and miss you P-Dubber!!!!!!!"
Speaking about the upcoming movie, the actor wrote, "#F8 is coming April 2017 directed by a genius legend @fgarygray It's hands down the BEST ONE!!!!"
Recently, The Rock slammed male co-stars on the set of his upcoming movie by calling them "chicken s**t" and "candy asses". The WWE star's comment were rumoured to be directed towards Diesel. The 8th movie of the Fast And The Furious franchise is set to release on 14 April 2017.
.