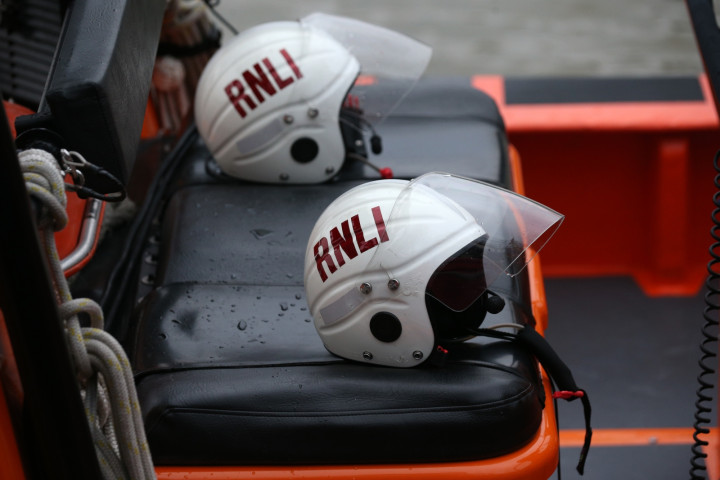 Ten sailors have been injured after 80 vessels capsized in strong wings during a dingy race in Northern Ireland.
A major rescue operation commenced after a storm caused the sailing dinghies to overturn at Strangford Lough, sending a total of 97 people in the water.
All those caught in the squall have now been accounted for, with 10 people injured during the incident. Most of those injured were suffering from hypothermia.
The South Eastern Health and Social Care Trust in Northern Ireland said six of those who were injured in the capsize were taken to the nearby Ulster Hospital.
The sailors at Strangford Lough had been competing in the Boating World Championships GP14 race.
A Maritime and Coastguard Agency spokesperson said: "It's believed that all those in the water have been accounted for. However rescue units on scene, including the helicopters and lifeboats, are carrying out further searches to make sure."
The Irish Coast Guard added: "The Coastguard is this afternoon coordinating a rescue response after approximately 80 sailing dinghies were hit by stormy weather in Strangford Lough.
"Belfast Coastguard was first contacted just before 2pm reporting that some of the boats had capsized, while others were struggling to cope in the strong winds and squally showers.
"The Bangor and Portaferry Coastguard Rescue Teams, the Portaferry and Newcastle RNLI lifeboats, the Irish Coast Guard helicopter, along with the helicopter from RAF Valley have been sent to the scene."
Deputy first minister Martin McGuinness said he was "very concerned" to hear of the boating incident.
"My thoughts & prayers are for the safety of everyone involved," he added on Twitter.