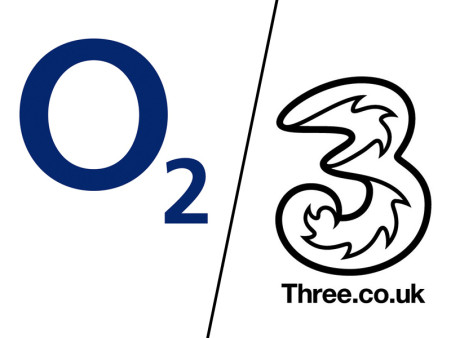 A job post found on the Telefónica O2 careers website hints that the mobile operator is preparing for "major change" which could relate to rumours of a possible O2 – Three UK merger.
Telefónica UK, the company behind mobile operator O2, is looking to hire a Strategic Change Manager and a Change Manager, both of whom will be based in Slough.
"A number of key strategic cross-functional programmes have been identified by the Board as critical to delivery of major change," the job description for the Strategic Change Manager reads.
"The purpose of this role is to ensure the scoping and successful end to end delivery of a key programmes through outstanding change leadership, ensuring that the expected business outcome is achieved and working with the Business owner to ensure that benefits are clearly understood, underpinned and ultimately realised."
Behind the scenes
With so much emphasis on "major change" and "change leadership", this job post, and the Change Manager one - which is very similar and states a salary of up to £70,000 per annum - could offer some clues as to what's going on behind the scenes at O2.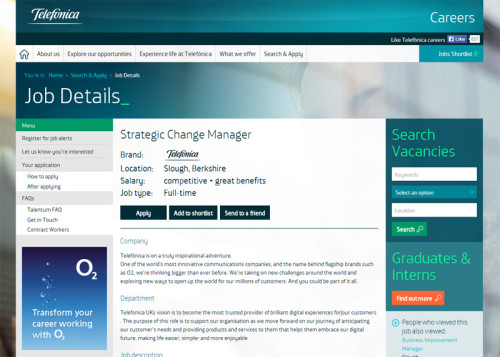 The rumours first started in November 2013 when mobile telecoms analyst CCS Insight released its predictions for 2014, which said that Three UK, owned by Hong Kong-based Hutchison Whampoa Ltd (HWL), will acquire O2 from its parent company, Telefónica, based in Spain.
"With favourable regulatory conditions in the EU, Telefonica would sell its mobile business in a move to reduce its debts," the research firm said in a release.
Reducing debts
Telefónica Europe has been divesting assets over the last 12 months, in a bid to reduce debts which stand at €46.1 billion (£38bn) as of the end of September 2013.
The operator sold its fixed telephony and consumer broadband businesses in the UK to BSkyB, as well as divesting minor assets in Latin America and a large stake in its Czech and Slovakian operations.
Three UK, the only operator in the UK that currently offers 4G as a free upgrade, made a €780 million bid for O2 Ireland in November 2013, which is currently being investigated by the EU's competition regulators.
Pushed towards mergers
A month later in December, Three UK CEO David Dyson told the Guardian that mobile operators in Europe are now being "pushed towards mergers".
Responding to speculation about Three UK possibly buying O2, Dyson told the Guardian: "Under the right circumstances the UK could operate competitively with three or with five. Let's see what happens in Germany first. We are three years into a five-year plan to double our customer base from five million to 10 million. If we can deliver on that plan maybe that makes us more interesting as a target or puts us in a position where we can do something as an acquirer."
Both HWL and Telefónica Europe have told IBTimes UK that they do not comment on market speculations.
A spokesperson for Telefónica Europe told IBTimes UK in a statement: "These ads are nothing to do with any kind of merger, merely business as usual in the UK. As we transform from a mobile to a leading digital services company we need to change our organisation. This is what these jobs are all about – nothing more, nothing less."