Capcom beat-em-up Street Fighter 5 will be released on Tuesday 16 February 2016 on PS4 and PC. The release date was announced during Sony's Paris Games Week press conference, where a new trailer was revealed and a new character announced.
Producer Yoshinori Ono was on stage as infectiously joyous as ever to announce that classic character Dhalsim is the fifteenth to join the roster, joining Ken, Ryu, Chun-Li, M Bison, Vega, Zangief, Birdie, Cammy, Karin, Nash, R Mika and Laura.
You can watch the new trailer below...
Capcom also announced six characters will be released for free in the year following the game's release. They teased these six entrants with the image below, hinting at who they might be and no doubt sending fans into feverish speculation.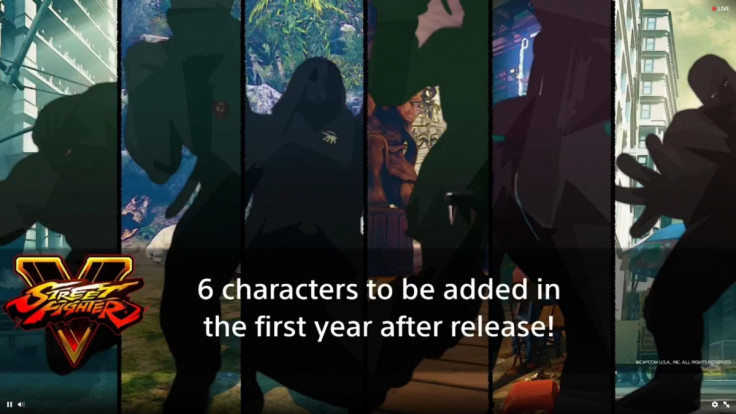 Bandai Namco's Katsuhiro Harada was announced as the sixteenth character (we assume as a joke) before announcing Tekken 7 and showing off a trailer celebrating the rival fighter's 20th anniversary. This could mean a Tekken character may appear in Street Fighter 5.
Street Fighter 5 is a PS4 console exclusive also coming to PC.
For all the latest video game news follow us on Twitter @IBTGamesUK.