Setting up your own business as a woman, especially a woman with children, can invite questions like: "Did you do it to spend more time at home?" and "Was it a lifestyle choice?".
Ironically, it can be seen by some as a step backwards.
Yet, any man who sets up his own business is respected and lauded for taking a huge leap of faith. He's seen as a calculated, ambitious man who is prepared to take a risk. The questions that people might ask of him are quite different.
An increasing number of women are the chief breadwinner in their household. In fact, more than 2.2 million women are now the main source of income in their household, a rise of 83% according to the Institute of Public Policy Research - yet perception is still very different to the reality.
I started my business from my own home just over four and half years ago and it's grown to be one of the leading diet delivery businesses in the UK. The growth has been phenomenal. It could possibly have been an even greater growth if I had taken more risks, or conversely if I hadn't taken any risks, maybe there wouldn't be a business at all.
Women do well in business because they are careful and the risks they take are calculated. This could be interpreted as lack of confidence, but in actual fact, it's more of a case of weighing up the pros and cons of doing the right research, thinking carefully about every decision no matter how big or small, and remaining level-headed at every stage. Women are great at multitasking and this is key when starting out in business.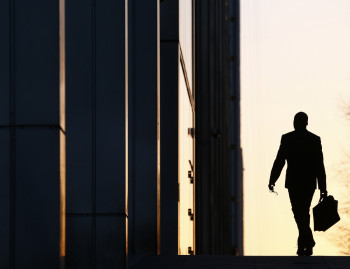 When Jane Plan was in its fledgling stages, not only was I creating the diets, I was also packing the boxes and delivering them to clients in my own car. It all sounds very basic, but understanding the nuts and bolts and attention to detail that really makes a good business thrive is key to success. I think that women are good at understanding this.
Of course, a good business also needs to grow and have proper structures in place so I had to begin to foster press contacts, build brand awareness and I found very competent accountants to ensure that we had a reliable accounts and financial procedures in place.
I also put a lot of energy and focus into liaising with web developers, designers, chefs, nutritionists, packagers, couriers and marketing professionals to make sure that everyone knew about Jane Plan and that the business ran as smoothly and efficiently as possible.
I was and still am intimately involved in every area of my business. Women are very good at organising, managing, interpersonal skills, and are very good at detail. I think that business is all about people; it's about getting your product right so that your clients are thrilled to bits. Women are often perfectionists. As Stuart Rose once said: "Customer's don't read P&Ls".
For me and the businesswomen I know, it's all about delivering a fantastic service and product that people will tell their friends about.
At Jane Plan, we have a female only work force and, interestingly, many are the main breadwinners in their household. Employing women-only wasn't a deliberate strategy and in each case, it came down to who was best for the job. So far, the women who I have interviewed have outshone their male rivals. They have shown themselves to be more dedicated, flexible, personable (we're a people business) and easier to integrate and work as part of a small team. There are no rivalries, no egos – just a group of women wanting to do their best and working their absolute hardest.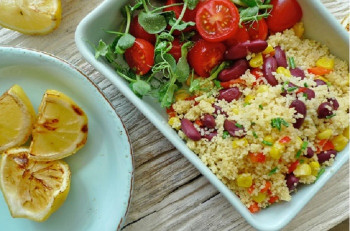 To put this in perspective, we are not only a 100% female office team, even our warehouse is run entirely by women. Alex, our warehouse manager tells me that her female team are highly collaborative, flexible, fun and with a really strong work ethic to get every job done to a high standard. I love going into our warehouse, the atmosphere is companionable and comfortable and everyone is 100% dedicated, working as a team to get the job done. The girls work very fast indeed, amongst chatter and laughter, and there are no rivalries or one-upmanship.
Women are often criticised for lacking confidence in the workplace and not pushing themselves forward. In my opinion, it's precisely this more considered approach that works to women's advantage in the business world.
Except perhaps in one respect, when I have interviewed people for roles, women's salary expectations were often lower than men. It could be said that a woman with lower salary expectations shows a lack of self-confidence, but perhaps we should turn this on its head and say that the men who ask for higher salaries are over-confident?
I often hear people say that to succeed in business, women should behave more like men; on the contrary, men should behave more like women if they would like to be successful.
---
Jane Michell is a nutritionist, weight loss expert, author and the founder of Jane Plan, a bespoke diet-delivery service. Having started her business in 2010 from her kitchen table delivering diets to her friends, today it has an annualised turnover of just under £5m and Jane is targeting £10m+ for 2016.
---