Was it worth it, President Aliyev? The billions spent on hosting the first European Games in Azerbaijan?
The closing ceremony of the Baku Games on 28 June was a spectacular but soulless affair, much like the games themselves. In spite of the Olympic rings flying over the stadium, everyone knew this whole thing was a charade: fake games, devoid of interest for anyone not immediately involved.
At one point, as exposed by Meydan TV, state TV found a fake British tourist to talk about how much he loved Baku and the games. His English was weak; his Azeri accent strong. UK band Clean Bandit, the supposed stars of the closing ceremony, did not even mention their appearance to their thousands of social media followers.
Undaunted by the muted international reaction to his pet project, Pat Hickey, president of the European Olympic Committees, declared in his closing ceremony speech that "the future's bright for Azerbaijan".
This may be true, if by "Azerbaijan" one means the Aliyev family and their cronies. For the Azerbaijanis who dare to oppose them, such declarations about the future are more difficult.
I watched the closing ceremony from exile in Berlin. My friends, journalist Khadija Ismayilova and Sport For Rights campaigner Rasul Jafarov, couldn't watch from jail. But maybe they heard the fireworks from their cells. Another dissenter, Emin Huseynov, watched from Switzerland, newly freed after escaping refuge in that country's embassy in Baku during the games.
Aliyev may have hoped the games would polish the reputation of his regime abroad but what happened must have disappointed him. The lead up to them was dominated by controversy: every report on preparations for the tournament came with the rider "amid concerns over the government's human rights record" or something similar.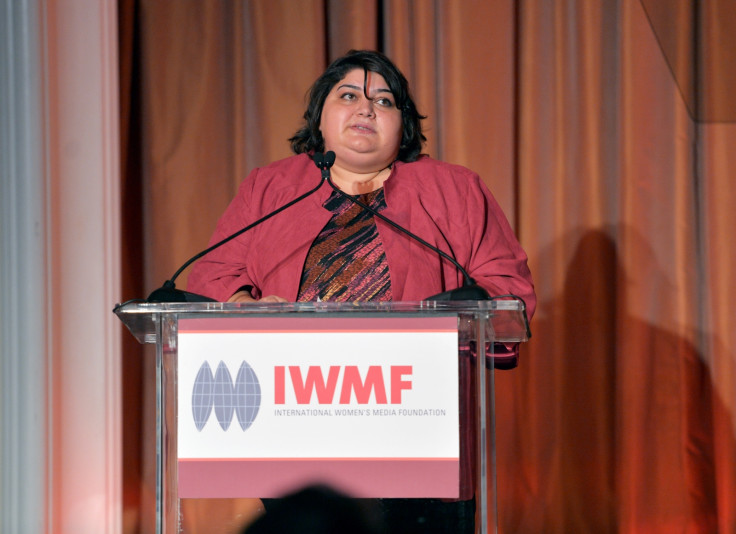 The regime decided it would target the messengers, banning journalists and human rights activists from the Guardian, Platform and Amnesty from entering Azerbaijan during the games.
It seemed like a public relations disaster but perhaps Aliyev doesn't care anymore. His people have even started issuing threats to Azerbaijanis abroad.
Last week, I received a message from Azad Rahimov, Aliyev's sports minister: "We will get you wherever you are and the state will punish you for this smear campaign against the state that you have organised. You will get punished for this. You will not be able to walk freely in Berlin or anywhere else. You must know this."
It would appear that Azerbaijani journalists and activists are not safe at home or abroad.
Such is the regime's arrogance, they believe they can dictate how Azerbaijanis in other countries can behave. It is disgusting but not surprising. Aliyev and his cronies believe they own Azerbaijan: what's good for them is good for the country.
That's how they can explain spending billions of pounds on meaningless spectacle while Azerbaijani society gets worse. Our education system is suffering, but so what, they say. The speaker of parliament says there is no use in Azerbaijanis studying abroad, even while his friends send their children to elite international universities. The average teacher in Azerbaijan is paid $150 a month; a veteran of Karabakh war gets $50.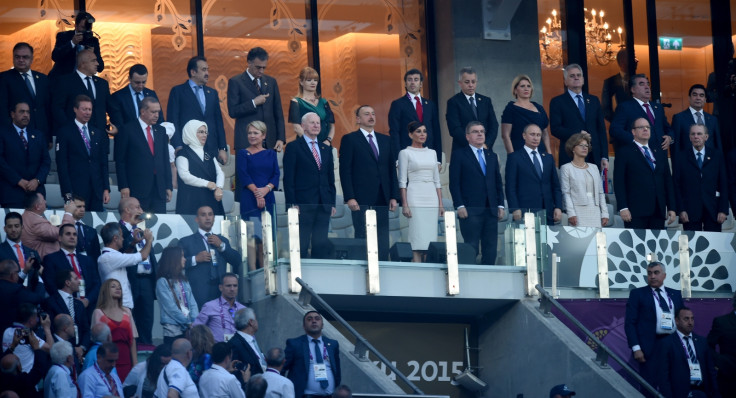 Normal Azerbaijanis still have no access to health insurance, not a problem for the super-rich who surround the president. Counterfeit medicines are rife in the pharmacies of Baku, but that doesn't affect the president's acolytes either, so the trade is allowed to continue.
The Baku 2015 PR strategy has failed and the regime is angry. The world has found out more about the true face and nature of the authorities than ever before. They must stop wasting our money, the wealth of the Azerbaijani people, in such an irresponsible way. Stop jailing journalists, activists, politicians.
I and others will not cease from demanding this, no matter how many threats we receive. If anything happens to me, I want everyone to know that Aliyev, and Aliyev alone, is responsible.
His brand has tainted the European games. Already the new tournament is struggling to find a new home, as the Netherlands has decided it's not with spending money on. Sport has suffered a blow, seen as being merely a dictator's plaything.
But despite his best-laid plans, Aliyev has suffered a blow too. Azerbaijan will host chess, football and Formula 1 in the coming years. The president may have thought he could use these events to distract the world from his crookedness. The past two weeks have shown how wrong that belief was.