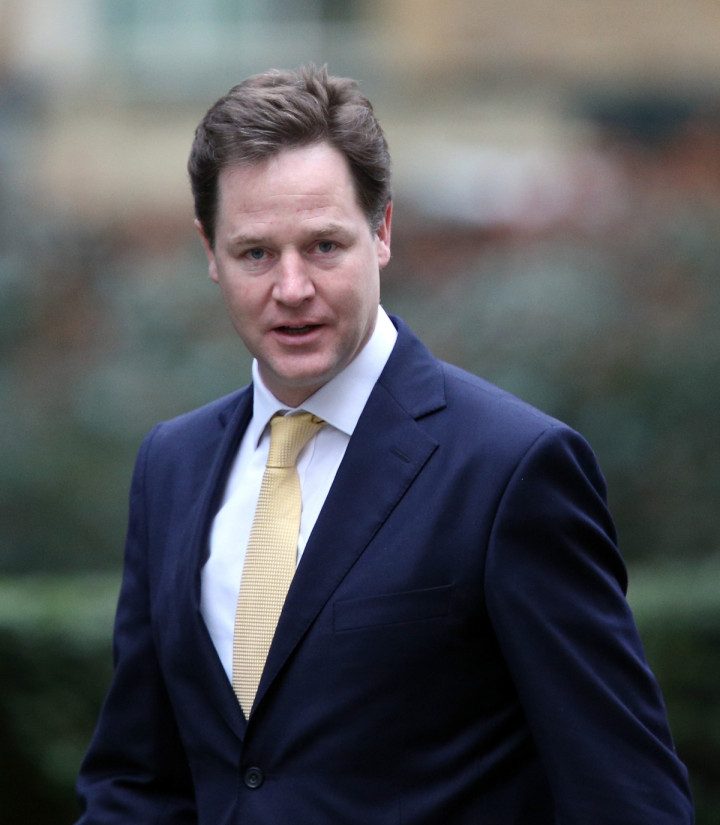 Deputy Prime Minister Nick Clegg has called for Russia to be stripped of the right to host the 2018 World Cup in response to the country's alleged involvement in the MH17 air disaster, in which 298 people died.
In an interview with the Sunday Times, Clegg said that it was "unthinkable" that the tournament could go ahead in Russia, which stands accused of supplying separatist rebels with the surface-to-air missiles which brought down the passenger plane over east Ukraine.
Russian president Vladimir Putin has denied Russia's involvement, and accused Ukrainian forces of being involved is downing the plane.
After a host of new EU sanctions against Russia came into effect on Friday, Clegg said that the threat of withdrawing the World Cup "a very potent political and symbolic sanction".
"If there's one thing that Vladimir Putin cares about, as far as I can see, it's his sense of status," he said.
"Maybe reminding him that you can't retain the same status in the world if you ignore the rest of the world, maybe that will have some effect on his thinking."
Fifa has so-far resisted calls to change the venue of the 2018 tournament.
After German politicians called for Russia to be boycotted, Fifa responded that the World Cup can be a "force for good".
Clegg said that the world leaders would look "so weak and so insincere" if they allowed the tournament to go ahead in Russia without a change in course from Putin.
"Vladimir Putin himself has to understand that he can't have his cake and eat it," the Liberal Democrat leader said.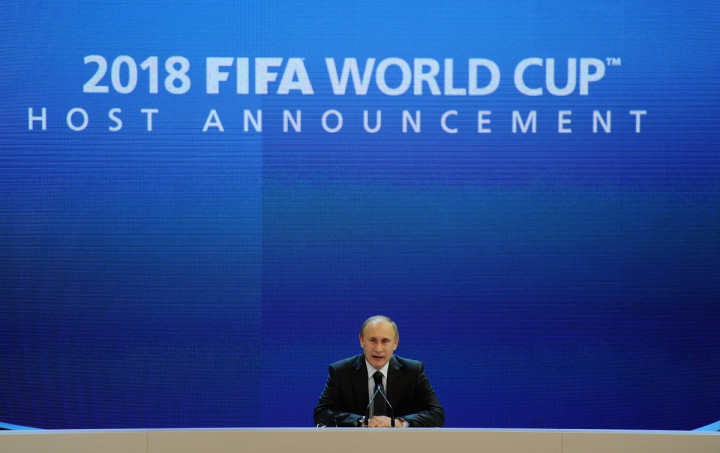 Clegg said that the comments were not part of a "land grab" to snatch the tournament from Russia, but the UK did have the right stadiums, infrastructure and "enthusiasm" to host the tournament.
In the latest sanctions, the EU added another 15 individuals and 18 companies and organisations to the list of those subjects to asset freezes.
"He can't constantly... push the patience of the international community beyond breaking point, destabilise a neighbouring country, protect these armed separatists in the east of Ukraine and still have the privilege and honour of receiving all the accolades in 2018 for being the host nation of the World Cup."
He added: "You can't have this – the beautiful game marred by the ugly aggression of Russia on the Russian-Ukrainian border."
He also called for Formula 1 race, which is due to be held in Russia in October, to be relocated.
Flight MH17 was flying from Amsterdam to Kuala Lumpar when it was shot down over eastern Ukraine.
The region has been the scene of fierce fighting between pro-Russian rebels and Ukrainian forces since the overthrow of the pro-Kremlin Ukrainian government in March, and the subsequent Russian annexation of Crimea.