The grieving cousin of a young man who died after police used a stungun on him has issued an emotional appeal to the authorities: "Please let us bury Jordan."
Connor Turner, 22, told IBTimes UK that not being able to lay Jordan Begley to rest six weeks after he died was adding to the pain of his death after he was hit by a high-voltage blast fired by a police officer.
Begley, 23, died two hours after being shot outside his home in Gorton, Manchester.
The incident is being investigated by the Independent Police Complaints Commission (IPCC). One line of inquiry being pursued is mistaken identity.
Turner was angry that the authorities were refusing to hand over the body to the family after two post mortems and weeks of waiting for the inquest.
"It's disgusting," said Turner. "They need to admit they are in the wrong by holding on to his body all this time. His poor mum cannot bury her son because they are not releasing the body. We are all furious.
"Are the police covering their backs because they killed him?" he asked.
Police were called by Begley's mother, Dorothy, to quell an argument with a neighbour. At the same time, they were looking for another Jordan Begley, but from nearby Sale, who was wanted for breaching the terms of his licence.
Two hours after Dorothy Begley called police, her son was dead.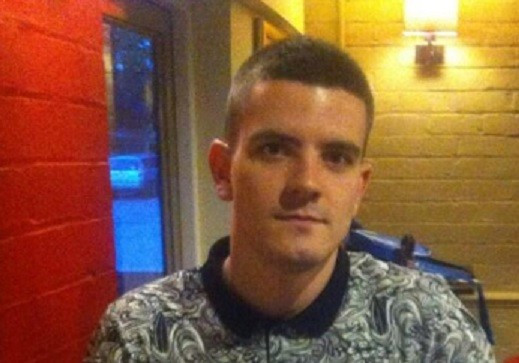 Greater Manchester Police (GMP) said that the deceased was wielding a knife outside his home, a claim that Connor denied.
"It's not believable at all," he said. "All the witnesses said he was not carrying a knife. I do not think he would be doing anything to get Tasered.
"The police were saying to my auntie 'You're from Sale, you're from Sale' but she's never lived there in her life.
"Also the police only sent two officers at first. But then when they thought it was the other Jordan Begley, the armed response unit turned up.
"They are saying it could be mistaken identity which is just surreal, really. It's just mad how it's happened - it's really not sunk in yet.
"I used to live with Jordan Begley for a few months last year. He was just a really nice guy who went to work every day and liked chilling out at home. Now he's dead."
Greater Manchester Police refused to comment. A spokesman said: "While there is an independent police investigation going on, GMP are unable to comment on this case until that investigation is complete."
An IPPC spokesman told IBTimes UK: "Mistaken identity is one strand of the investigation. It's not in the early stages but it is not finished. The family wanted their own post mortem, which delays things.
"In general we are looking at what the police did when they arrived at Jordan Begley's home, what action was taken, if it was appropriate and also whether all national policies and guidelines were adhered to."
For Jordan Begley's grieving family, the truth about the tragic events of that evening cannot come out soon enough. His death raises wider questions about the use of stunguns and their potentially lethal capacity.