Stunning footage shows drone save drowning teenagers in Australia
Drone able to act six times faster than a human.
Drones are being used as lifesaving tools to rescue swimmers caught in dangerous currents off the Australian coastline.
Two teenage boys who were in trouble in the water near Byron Bay in northern New South Wales on Thursday (18 January) had a lucky break as lifeguards were nearby undergoing training to use the drones in rescue missions.
When the alarm was raised about the boys, "Little Ripper", as the drone is called, was called into action.
The boys, aged 17 and 18, were spotted by a member of the public in dangerous three-metre swells. Lifeguard supervisor Jai Sheridan opted to use the drone to save them.
The Little Ripper flew over the swimmers and dropped an inflatable pod to them. They managed to catch it and paddle back to shore.
"The lifeguard got the Little Ripper drone up in the air and guided it down the beach," Australian MP Niall Blair said, according to news.com.au.
"Using the drone, the lifeguard was able to spot the swimmers and then drop the rescue pod into the water. Vision captured by the drone shows the pod expanding, allowing both swimmers to reach it and grab hold of the device to help them stay afloat."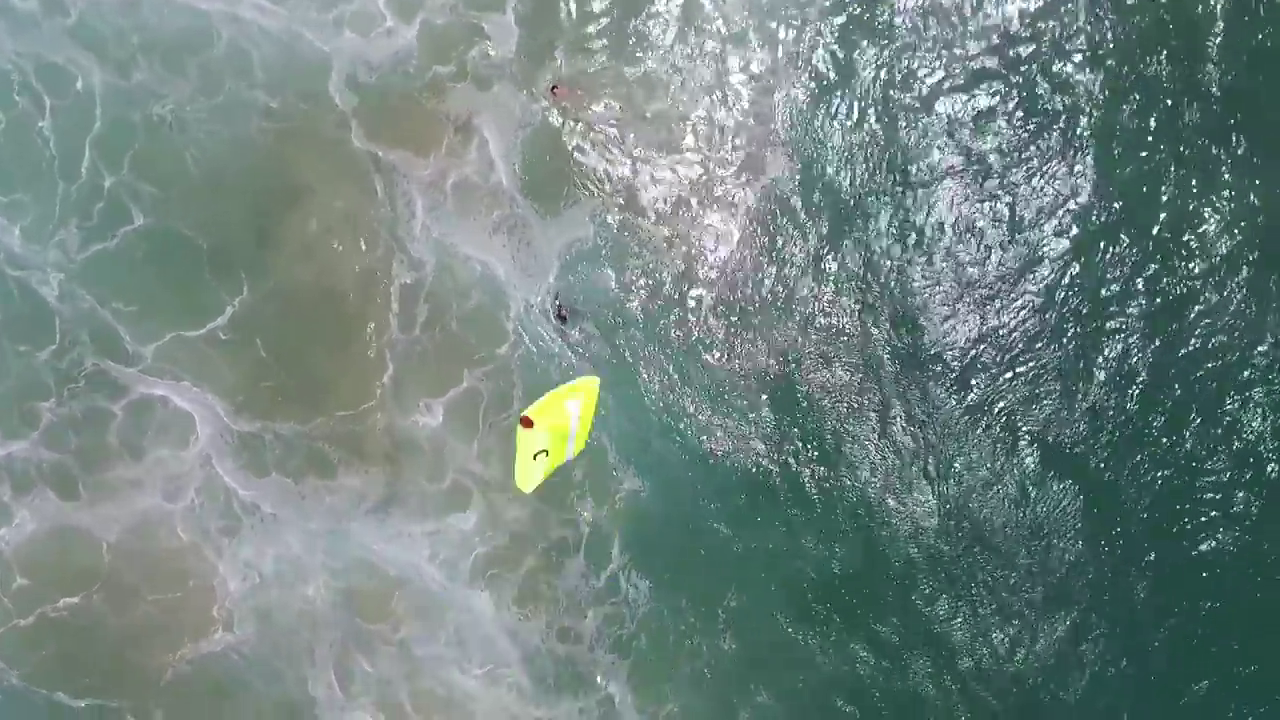 The pair made it back to land seriously fatigued but otherwise unharmed. The drone flew out 1km and dropped the pod in just over a minute. It would have taken lifeguards at least six minutes to reach the teenagers without the drone.
The NSW government is spending $430,000 on drone technology and state deputy premier John Barilaro said the investment was already paying off.
"This is a world-first rescue," Barilaro said. "Never before has a drone fitted with a flotation device been used to rescue swimmers like this.
"It's quite incredible to see that the NSW government's investment in this technology has already resulted in two people having their lives saved."
Here is how the drone works: