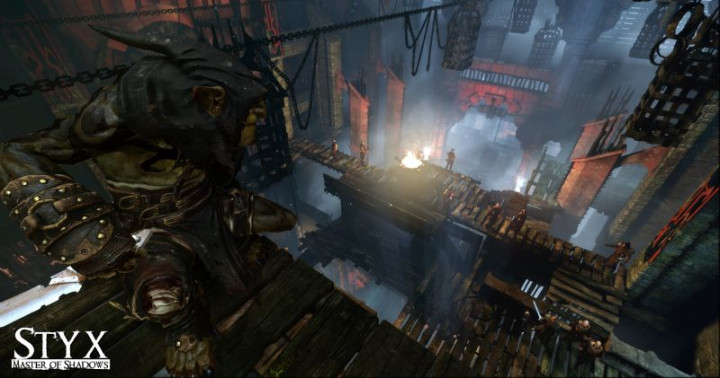 Styx: Master of Shadows, is now out on several gaming platforms. The game is a prequel, and the second video game to take place in the world established by 2012's Of Orcs and Men from Cyanide Studios. The game's marketing project manager Camille Lisoir, opened up about the title to GamingBolt in a recent interview.
Talking about the company, Lisoir said: "Cyanide started up in 2000 as an independent video game studio based in Paris. The studio was started by seven Ubisoft employees who left to follow their dream of making a sport management simulation set in the world of professional cycling. More than 14 years later, Pro Cycling Manager regularly tops the PC sales charts with Tour de France now on consoles, the founders' initial hunch has more than proved itself."
And how does the events of Styx Master of Shadows tie into Of Orcs and Men?
"Styx: Master of Shadows is a prequel to Of Orcs and Men. You play as Styx, the goblin master assassin and one of the two heroes of OoAM. In Master of Shadows, you'll learn more about his personal history and motivations.
"He wants to steal the heart of the World Tree, the source of the amber, immense power and fabulous riches, but the goal will also reveal his history. To reach this objective, he'll have to cross the immense Tower of Akenash, protected by many of his enemies, including humans, elves, orcs and more..."
Check out the full interview here.
The game is available on PC, PS4 and the Xbox One.