Refugees in Serbia face appalling conditions, cold and starvation as temperatures fall as low as -16C along the country's northern border with Hungary. Photos from a makeshift camp in one of two "transit zones" at the border show men, women and children living in shelters made from blankets and branches.
There are currently 7,000 refugees and asylum seekers in Serbia, according to United Nations High Commissioner For Refugees (UNHCR), the UN's refugee agency. Up to 200 of those are currently waiting outside the town of Horgoš, hoping to enter Hungary.
According to various sources, including UNHCR, Hungarian authorities are allowing roughly 50 people per week to enter the country through each of the transit zones.
"The main challenge now is to keep people alive in completely unheated tents," Krisztina Tóth, from the Hungarian NGO Sirius.help, which supplies aid to refugees at the border, told IBTimes UK. "The water pipes froze, so there is no water at all. Some large barrels of drinking water had been carried there, but those were frozen as well."
"There is no electricity, so the only source of heat are the heating materials or wood we bring them. Food is not a problem right now, but winter clothes are always in demand and run out immediately," said Tóth. "We have a doctor visiting there twice a week. They are freezing, suffering from respiratory diseases, but no-one has died of cold, that we know of."
In a statement released on 9 January, medical charity Médecins Sans Frontières (MSF) said the conditions were the "inhumane consequences of European policies, used as a tool to deter and victimise those who are only seeking safety and protection in Europe."
An MSF survey conducted as the cold snap hit counted over two thousand refugees sleeping rough in Belgrade. Temperatures in the Serbian capital fell as low as -15C over the weekend of 8 January, and remain as low as -9C. Snow is expected to continue into mid-January, and MSF have already reported cases of frostbite.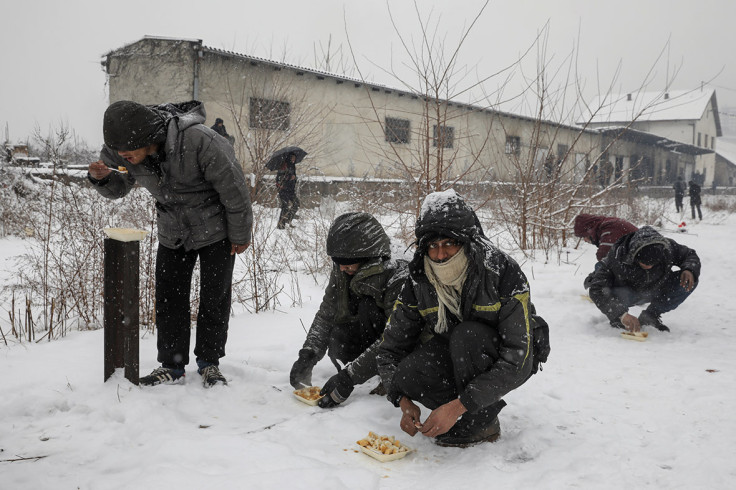 "This could have been avoided. It is a failure of authorities to provide for these people," MSF spokesperson Andrea Contenta said. He added that all refugees trying to reach Western Europe through the Balkans face the same dire conditions. "Shall we continue to pretend the route is not open?" he asked.
However, as eastern European nations continue to bear the brunt of the migrant crisis, governments' attitudes and their policies are hardening to the plight of those on their borders. An open letter from Serbia's Ministry of Labour, Employment and Social Affairs in November expressly forbade international NGOs and volunteers from providing 'food, clothing [or] footwear' to refugees outside of the state-run refugee camps, most of which are already over capacity, according to UNHCR.
Maad Omar, a 24-year-old law student from Aleppo, has been in Serbia for almost six weeks, having travelled overland from Athens. "People are freezing to death here," he said over the phone from a hostel in Belgrade. "It's -12C. I can't go outside, and it's been like this for four days. Compared to this, Athens was heaven."
In a speech on 24 December, Viktor Orban, the Hungarian Prime Minister, called the country "an island of stability in the Western world", and put this down to government policy having "protected the country from illegal migration in 2015 and 2016". The same evening, Omar crossed the border into Hungary, hoping to reach an arranged smuggling route which would take him to Budapest.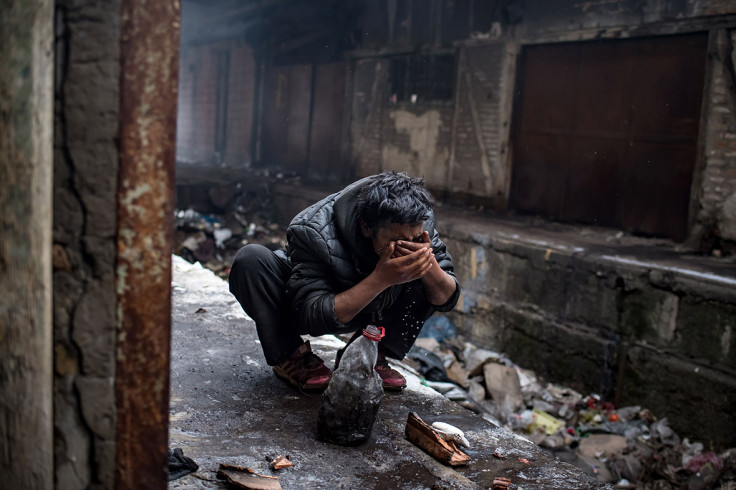 "I was 15kms inside Hungary when the police caught me," Omar said. "I told them I wanted to apply for asylum, but they told me 'there is no asylum here'."
A refugee has the right to claim asylum in the EU by declaring their intention to the authorities in any member state, according to EU law. A recent UNHCR briefing reports that Hungarian authorities have intercepted almost 1,000 refugees entering the country outside of the agreed transit zones since Christmas.
"I was beaten, and the police stole money from me. They called me a terrorist, and told me I should die in my own country. When they left us, they wished us 'Merry Christmas'."