Dominic Chappell, the former owner of BHS, has been accused of being a "Premier League liar" who had his "fingers in the till" by former BHS managers and advisers.
Speaking before MPs as part of the investigation into the collapse of the 88-year-old chain, which formally entered liquidation last week, former BHS chief executive Darren Topp claimed Chappell had threatened to kill him in a row over money.
According to Topp, Chappell, who bought BHS for £1 from retail tycoon Sir Philip Green in 2015 despite having previously been declared bankrupt twice, initially claimed to be a turnaround specialist.
However, once it became apparent his plans would not reap dividends, Chappell had "his fingers in the till," rather offering financial support, Topp told MPs on Wednesday (8 June).
On 3 June, the administrators announced they would close all remaining 163 BHS stores across the UK, after a suitable buyer could not be found for the embattled chain. The decision means that 8,000 members of staff are likely to lose their jobs, while an additional 3,000 contractor jobs could also be at risk.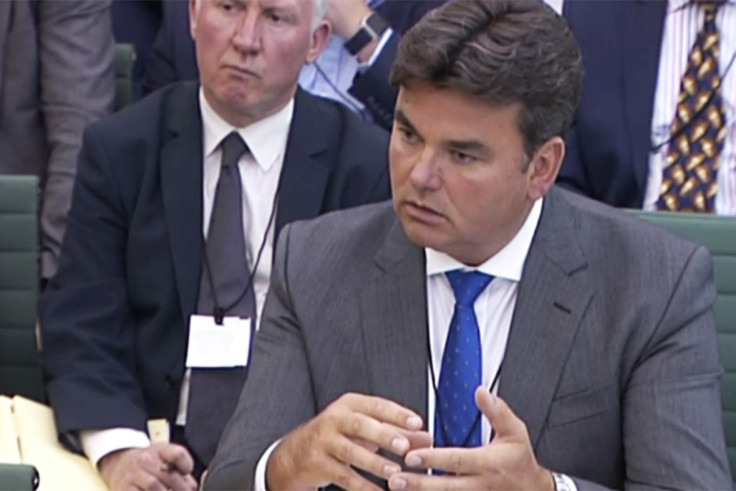 The high street business entered administration on 25 April, after it failed to reach a last-minute deal to stay afloat and a parliamentary inquiry has since been launched to examine the company's £571m ($826m) pension fund black hole.
Chappell, who late last month accused Green of being responsible for the collapse of BHS, was also on the receiving end of a scathing attack from former BHS financial consultant Michael Hitchcock.
"I think I was duped," Hitchcock told MPs. "I think the technical term is a mythomaniac. The lay person's term is he was a premier league liar and a Sunday pub league retailer. At best."
Hitchcock added Chappell did not grasp the severity of the events that were unfolding at the embattled retailer. "The credibility and ability of the people Dominic surrounded himself with were not fit for purpose [...] I fundamentally don't think he understood what was going on," he said.
"I question his intelligence, he wasn't a retailer. The motive was purely for his own benefit. There is a big smell test which I adopt in a lot of these situations, and it just did not smell right."
Chappell is himself currently speaking in front of MPs, while Green will testify on 15 June.