Death Row Records co-founder Suge Knight has reportedly filed a lawsuit against his former business partner Dr Dre. Knight, who is currently in jail awaiting trial for a murder charge, accuses N.W.A. star Dr Dre of hiring hitmen to kill him on separate occasions.
Knight, 50, is charged with running over and killing music executive Terry Carter in a Los Angeles car park in January 2015. At the time, Knight had visited the nearby movie set of N.W.A. biopic Straight Outta Compton, where Dr Dre and Ice Cube were present.
In the lawsuit, Knight claims Dr Dre, real name Andre Young, was responsible for the hit-and-run incident involving Carter.
Knight alleges that he was in a hurry to flee the car park as he believed that Carter and another man, Cle Sloan, had been hired by Dr Dre to kill him. It is also suggested that Sloan was paid by Dr Dre to "handle the Suge Knight problem" on the Straight Outta Compton set.
Knight's lawsuit is a response to the wrongful death suit filed by Carter's widow, Lilian Carter, against Knight, Dr Dre, Ice Cube and Universal Music. The former record label boss also claims Dr Dre, 51, was responsible for a Hollywood nightclub shooting in 2014, which resulted in Knight being hit multiple times.
Knight's lawyer Thaddeus L Culpepper states: "Marion 'Suge' Knight's murder trial has been shrouded in much mystery. This cross-complaint reveals why. Andre Young is responsible for both crimes. It is a well-known fact that Young and Knight are not friends."
In addition to making the hitman allegations, Knight is seeking financial damages from his former Death Row Records labelmate. When Knight and Dr Dre ended their professional relationship in 1996, the pair are said to have agreed to a lifetime management deal where Knight would be entitled to 30% of Dr Dre's earnings.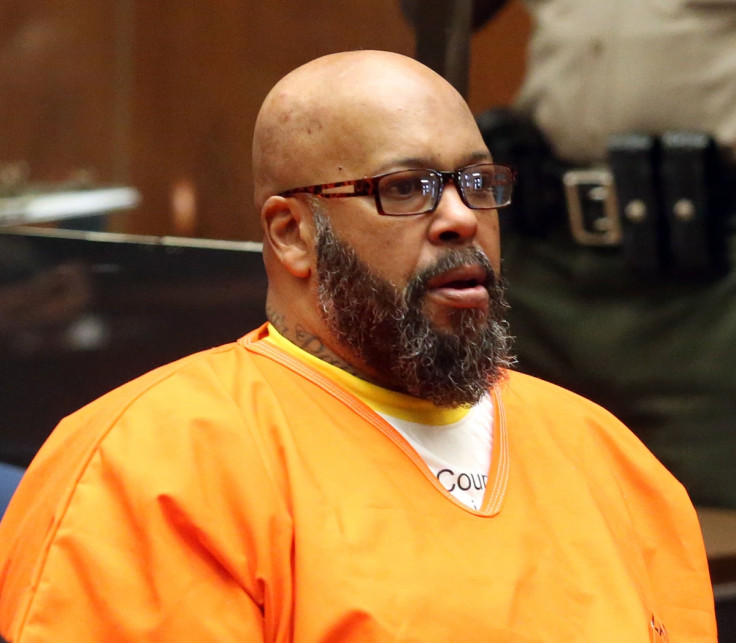 In 2014, Dr Dre sold his successful Beats Electronics headphones company to technology giant Apple for $3bn, reportedly making him the first hip hop billionaire. Following its release in August 2015, Straight Outta Compton became one of the biggest releases of the year and passed the $200m box office mark. Knight reportedly believes he is entitled to income from both of these ventures, including 30% of Dre's share of the lucrative Apple sale, which would alone total $300m.
Knight believes that Dr Dre has tried to have him killed to avoid paying money through this alleged agreement. However, Dr Dre's lawyer, Howard King, has refuted Knight's allegations, telling Rolling Stone: "Given that Dre has had zero interaction with Suge since leaving Death Row Records in 1996, we hope that Suge's lawyer has lots of malicious-prosecution insurance."