Dr Dre has reportedly threatened to sue Sony Pictures over a forthcoming biopic which allegedly depicts him as a woman-beater. The hip-hop producer's ex-girlfriend Michel'le will detail her account of their relationship in Surviving Compton: Dre, Suge and Michel'le, which is set to air on Lifetime in the US on 15 October.
According to previews, the TV movie depicts Dr Dre's character as an abusive boyfriend who attacks Michel'le on several occasions. TMZ reports that Dr Dre's legal team sent a cease and desist letter to Sony Pictures, the film's production company, warning them not to air the film or face court action.
In the letter, Dr Dre reportedly denies physically harming Michel'le and claims she did not file a police report or seek medical treatment throughout their relationship. Responding to Dr Dre's allegations, Michel'le tweeted: "STILL STANDING !!! My heart hurts at the fact that I was NEVER BEAT! REALLY ?"
Dr Dre, real name Andre Young, is believed to have dated the r'n'b singer for six years from 1990 until 1996. Their son Marcel was born in 1991. In Surviving Compton, Dr Dre's character is reportedly seen pulling Michel'le's hair, punching her in the face and even pulling a gun on her.
Michel'le's character and her involvement with Dr Dre was omitted from the critically-acclaimed N.W.A. biopic Straight Outta Compton, which is why the singer is now telling her side of the story in her own film.
The 45-year-old singer sat down for an interview with Wendy Williams earlier in October to discuss the biopic. Recalling the alleged abuse, Michel'le said: "I stayed because it was normal. After the first hit, you don't think they're going to do it again. I didn't call the police because I didn't want him to go to jail. All the men around me were always going to jail and be gone for years and I didn't think that was a good idea."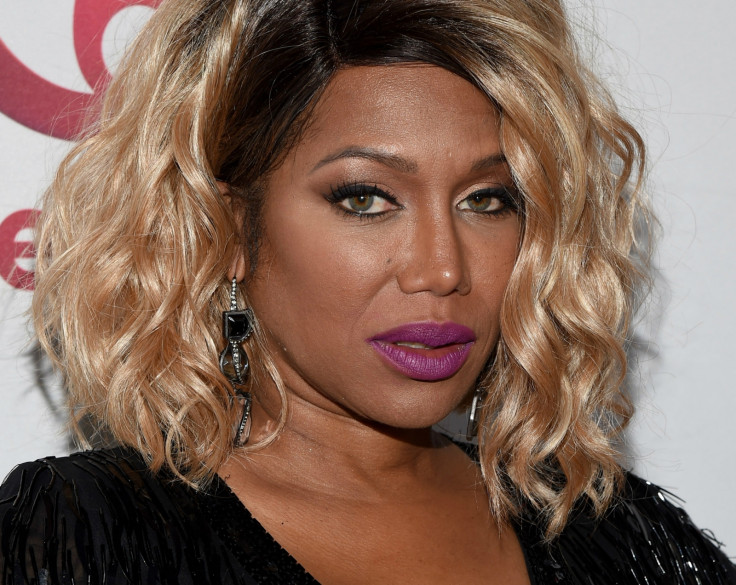 Shortly after the release of Straight Outta Compton in August 2015, journalist Dee Barnes came forward and claimed Dr Dre "beat [her] mercilessly" at an album release party in 1991. Dr Dre, 51, later issued a statement apologising for his treatment of women in his younger years. The music producer said: "Twenty-five years ago I was a young man drinking too much and in over my head with no real structure in my life.
"However, none of this is an excuse for what I did. I've been married for 19 years and every day I'm working to be a better man for my family, seeking guidance along the way. I'm doing everything I can so I never resemble that man again. I apologise to the women I've hurt. I deeply regret what I did and know that it has forever impacted all of our lives."
Michel'le's marriage with Dr Dre's Death Row Records' co-founder Suge Knight is also depicted in the Lifetime movie. Michel'le and Knight also share a daughter Balei, who was born in 2002.
Watch the Surviving Compton trailer: