South Korean Man Leaps to Death, Kills Girl, 5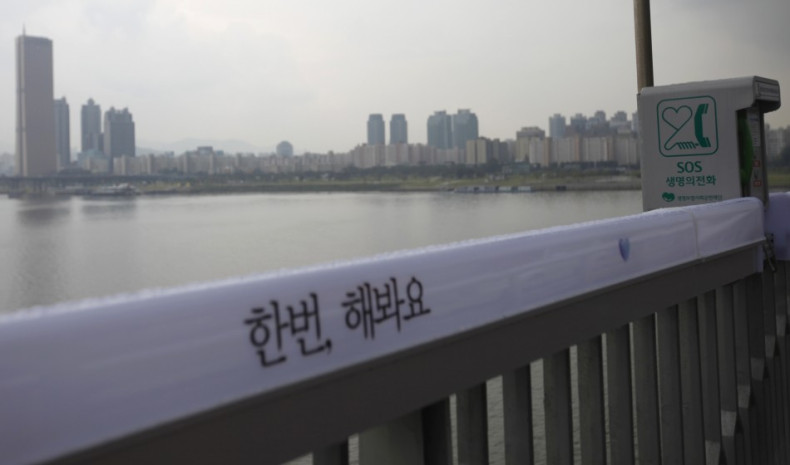 A man who leapt to his death from the 11<sup>th floor of an apartment building landed on a five-year-old girl walking on the pavement below with her father, killing her.
Police in the South Korean port of Busan said witnesses saw the man jumping off the the building. He died immediately, the girl later died of brain injuries and broken bones.
The man did not leave a suicide note.
Channel Asia News reports that he had a history of mental illness and depression.
South Korea has the highest suicide rate in the developed world, with an average of 33.5 people per 100,000 taking their lives in 2010, which equates to nearly 50 suicides every day.
Suicide is the leading cause of death for those under 40, ahead of cancer, heart disease, and car accidents, reports ABC.
Screens have been put-up at subway stations and comforting messages put on bridges to dissuade those contemplating killing themselves.
A number of South Korean public figures have committed suicide over the past eight years, including pop stars, sportsmen, and a former president.
The government has also set-up a special task force to check blogs and social media sites for material that encourages suicide.
The Organisation for Economic Cooperation and Development attributes the suicide rate to "weakening social integration and erosion of the traditional family support base for the elderly," as well as a fast-changing economy over the past two decades.