Suicide Squad actor Jared Leto says Heath Ledger was 'impeccable' as The Joker
To prepare himself for the role, Leto watched violent crime videos to understand the maniacal character.
Jared Leto has praised Heath Ledger's portrayal of The Joker in The Dark Knight. The Suicide Squad actor said Ledger was "impeccable" as the Clown Prince of Crime.
"Heath did an impeccable, perfect performance as the Joker. It's one of the best performances ever in cinema. I had met Heath before. I didn't know him well, but he was a beautiful person," the 44-year-old told Rolling Stones magazine.
Leto also said that he would not have taken up the villainous role if it was only Ledger who had played The Joker in the past.
"I think had it only been portrayed by Heath and it was never a comic book, maybe I would have felt that would be inappropriate. But I thought that given the history, it was OK. The good thing about other people having done this is that you know what direction not to head in," the My So-Called Life actor said.
To prepare himself for the role, Leto claimed that he watched violent crime videos to understand the maniacal character. "The Joker is incredibly comfortable with acts of violence," said Leto. "I was watching real violence, consuming that. There's a lot you can learn from seeing it. Not every act of violence is committed with frenzy, either. I remember learning that. People can be calm. They've made their choice and go and do something, and it's not in a frenzy. It's methodical and sometimes even hypnotic and deliberate," he was quoted as saying.
Meanwhile, the late actor's father, Kim Ledger opened up about his untimely demise in an interview with the Daily Mail.
"It was totally his fault. It was no one else's. He reached for them. He put them in his system. You can't blame anyone else in that situation," Kim said. "That's hard to accept because I loved him so much and was so proud of him."
"His sister was on the phone to him the night before telling him not to take the prescription medications with the sleeping tablets. He said, 'Katie, Katie, I'm fine. I know what I'm doing.' He would have had no idea," he added.
Heath was found dead in his New York apartment in 2008 after reportedly taking a lethal dose of drugs.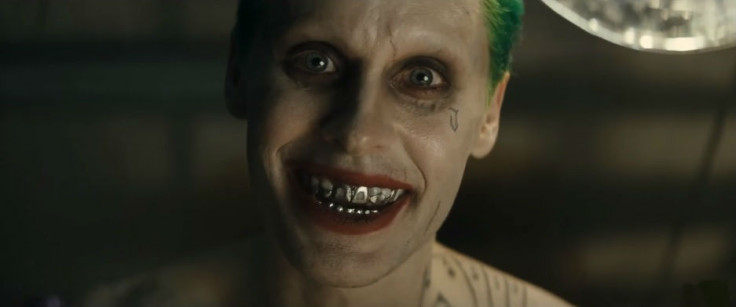 © Copyright IBTimes 2023. All rights reserved.