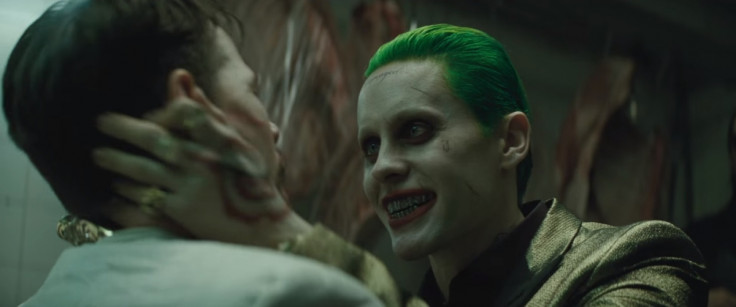 Jared Leto has revealed a villain who is more dangerous than the Joker; someone who has carried out some twisted deeds in the fictional world of comics, movies and even video games during the past 75 years. The Joker is known for his strange personality — spreading chaos and ruthlessly killing the near and dear ones of his rivals, without his smile ever leaving his face.
According to Leto, the only other bad guy who surpasses the Clown Prince of Crime's sick deeds is the devil himself. "The only villain who may be more infamous is the devil," Leto said, according to DigitalSpy.
Leto, however, said: "The Joker is an icon, a legend, the baddest of the bad and seems to be having the most fun. Hard not to be a fan of that."
Talking about how he and director David Ayer worked on the Joker and how he prepared for the role of the baddie for Suicide Squad, Leto said: "I knew I was going to have to dive deep and go to a place I had never gone before."
"We sat outside his house and talked and it was clear he wanted to make something really different," Leto said.
"He wanted to break some rules, and that's very compelling. I got the sense he was on a mission. This wasn't just a movie for him."
The movie will see a team of anti-heroes let out of prison for a dangerous mission. If they complete the mission they will be set free. However, their chances of survival will hang in the balance.
The cast of the movie includes Margot Robbie as Harley Quinn, Leto plays The Joker, Will Smith is Deadshot, Joel Kinnaman is Rick Flagg, Courtney is Captain Boomerang, Delevingne plays Enchantress, Karen Fukuhara is Katana, Adewale Akinnuoye-Agbaje plays Killer Croc, Jay Hernandez is El Diablo, Adam Beach plays Slipknot and Viola Davis is Amanda Waller.
The movie premieres in US theatres on 5 August.