Suicide Squad: Jared Leto sent his co-stars used condoms and anal beads in keeping with his role as Joker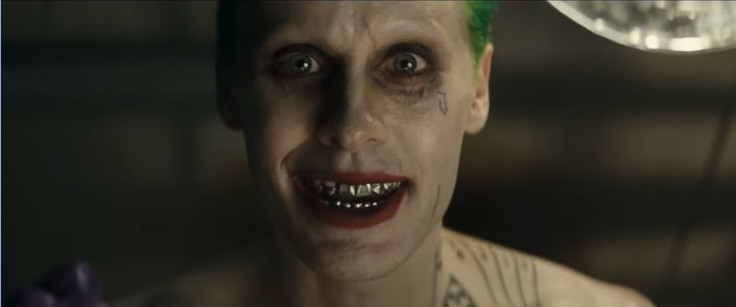 Jared Leto took his role in the upcoming film Suicide Squad very seriously. We already know he spent a lot of time and energy trying to get into the mind of his demented character, Joker, which also included sending his co-stars some creepy presents.
Before filming started, a live rat was sent to Margot Robbie, a set of bullets to Will Smith and a dead pig to the cast as a whole, all courtesy Leto.
As if that was not enough of a Joker-prank to play on his fellow actors, the Dallas Buyers Club actor recently revealed some even more unwelcome presents he sent the cast. According to E News, Leto also sent out used condoms and anal beads. "I did a lot of things to create a dynamic to create an element of surprise, a spontaneity and to really break down any kind of walls that may be there," the Oscar winner told the celebrity news site while at CinemaCon in Las Vegas. "The Joker is somebody who doesn't really respect things like personal space or boundaries."
And what did the other members of the Squad have to say about these gross gifts?
Adewale Akinnuoye-Agbaje, who plays Killer Croc, mentioned receiving "sticky Playboy magazines" and while those may have been pretty nasty, the actor felt the dead pig managed to have a positive outcome. "That was a good gift because it had the effect of unifying us as a group because then it became us against him," he said. "We sent the messenger back with the dead pig and our own personalized message. It got the ball rolling."
Leto's dedication to the role of Joker was commended by many of his co-stars including Will Smith who said, "He really set the tone. He wasn't playing with it. He was dead serious as an actor. He was going in and he was 100 per cent going into this character."
And while the pranks may have seemed funny from some point, Leto himself describes preparing for his role as one of the most difficult things ever. "I took a pretty deep dive. But this was a unique opportunity and I couldn't imagine doing it another way. It was fun, playing those psychological games. But at the same time it was very painful, like giving birth out of my p***k hole," the actor, who stayed in character throughout filming, told Empire magazine in 2015.
Suicide Squad is set to release on 5 August.
© Copyright IBTimes 2023. All rights reserved.