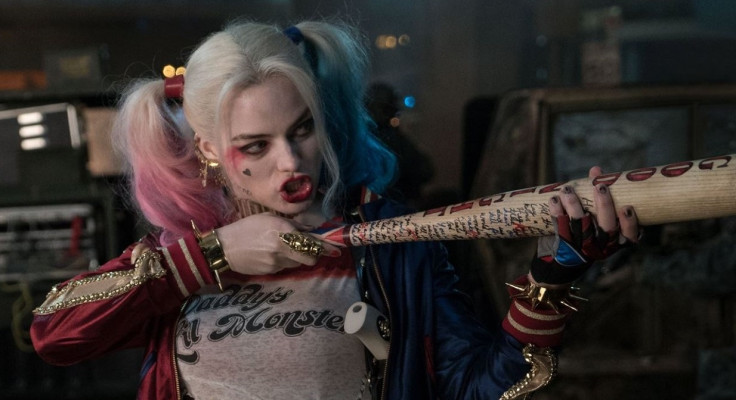 Actress Margot Robbie, who plays psychotic doctor Harley Quinn in David Ayer's Suicide Squad, recently opened up about her role to reveal a "pretty vicious" character. As the Joker's sidekick, who tends to fluctuate between her humorous and psychotic phases, Robbie had to achieve a fine balance between the two to play Quinn.
In an interview printed in Entertainment Weekly (via Screen Rant), the 25-year-old actress said: "David [Ayer] really wanted her to be strong, badass and nuts — but fun as well." Shedding light on the way Ayer wanted to portray the villainous Quinn, Robbie revealed: "Whenever I would be inclined to play into the comedy or play her more likable, he'd always direct me the other way."
Teasing her character in Suicide Squad, the actress added: "He [Ayer] wanted her to be pretty vicious."
The character of Dr Harleen Quinzel, a psychiatrist turned evil accomplice to Joker was first introduced in Batman: The Animated Series in 1992. Having fallen for the twisted super-villain The Joker, Quinzel embarked on a journey to become the psychotic Quinn, who spreads mayhem to make her partner happy.
In the DC Comics, she is described as a "formidable opponent in her own right"; whether Ayer will follow this will be revealed only when the film hits theatres.
Meanwhile, co-star Viola Davis and Cara Delevingne too teased their characters from the Suicide Squad. Speaking about channeling her inner "bada**" to play government agent Amanda Waller in the movie, Davis said: "How can I be a bada**?' I had to do it internally. Of course I wore my 'fro. And I embraced her bio. That was all I had. I didn't have a cape or a golden lasso."
Delevingne, on the other hand, asserted how connecting with the nature helped her play Enchantress in the action adventure. "David [Ayer] asked me to go into a forest under a full moon and take my clothes off to feel what nature felt like, to feel what it felt like to be an animal. And I did it. It didn't sound that weird to me," she revealed.