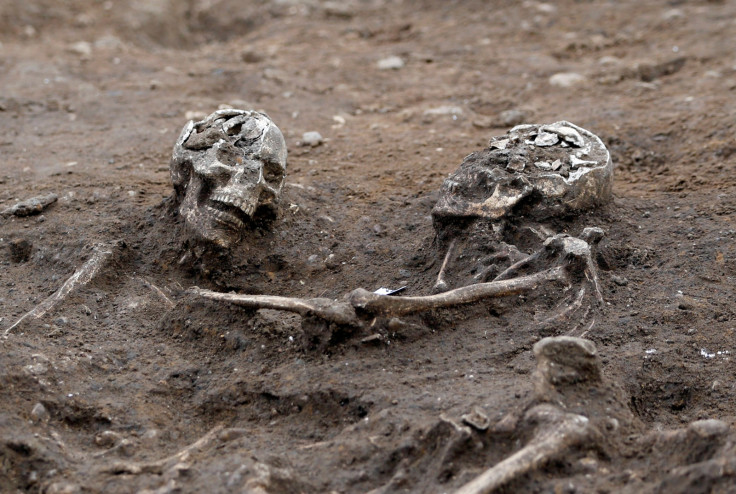 In a very shocking discovery, a driver from Georgia has found a suitcase reportedly filled with human remains on Thursday (28 December) afternoon.
The man, whose identity has not been disclosed, said he spotted the suitcase while searching for a lost tire on the side of Interstate 75 and he stopped to see if someone has mistakenly left it there, WSB-TV reported.
The incident has left people living in the neighbourhood stunned. Though authorities have not indicated any signs of foul play, the residents are suspicious of the discovery, which is almost a repeat of a 2003 incident.
"Really surprising to me. We've been here 12, 13 years now and we've never had anything like that happen here," Butts County resident Matthew Carnowski was quoted as saying by the news outlet. "Just being a skeleton, it's gotta be sitting around for a while. It sounds premeditated to me."
Local media reports stated that the Georgia Bureau of Investigation along with the Butts Count Sheriff's Office are investigating the case. The bureau said that they suspect the suitcase was kept in the woods sometime ago and not recently.
"He opened it just enough to see there was remains or possible bones in it," Butts County Coroner Ralph Wilson said of the man's discovery and added that he called 911 to report the finding. The coroner suspects the suitcase had been there for at least a month.
Meanwhile, the bureau added that a preliminary examination of the bones are not conclusive and now a forensic anthropologist has been called to conduct the next round of tests.
If the bones are found to be human's, forensic scientists will then determine the person's sex, race, age and hopefully the cause of death, the Macon Telegraph wrote.
The incident has freshened up the memory of a similar discovery on Interstate 16 in Twiggs County in June 2003 after a military convoy accident led to diesel fuel spillage. The remains of a man, whose identity remains unknown until today, were found by a firefighter who was checking how far the gas had spread. The forensic anthropologists said at the time that the man had probably died in 2001.