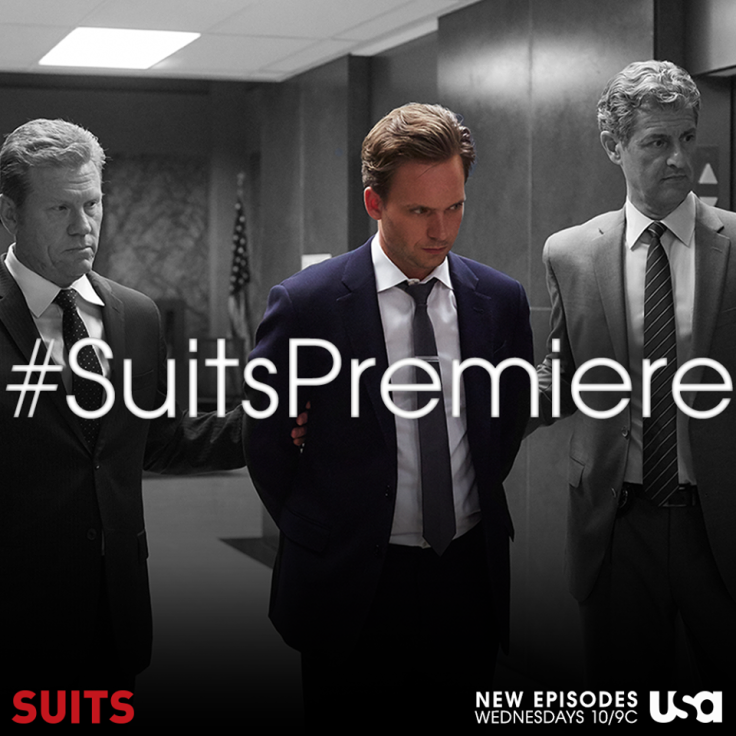 The midseason premiere of Suits season 5 picked up right after the shocking events of episode 10, which saw Mike getting arrested for fraud. In episode 11 titled Blowback, Mike and Harvey found out just how hard it's going to be to fight the charges against Mike.
In the final six episodes of the season, they will face assistant US attorney Anita Gibbs, who is determined to prosecute Mike, Harvey, and, if possible, Jessica. This case promises to be the show's most personal one to date, reports E! Online. The official synopsis for next week's episode also hints at the same.
Titled Live To Fight Suits season 5 episode 12's description states: "Mike and Louis must identify an anonymous tipster in order to diffuse a damning piece of evidence. Meanwhile, Gibbs isn't just after Mike, she's set her sights on Jessica and Harvey as well." Check out the promo for the upcoming episode below:
Of course, one of the biggest reveals fans are expecting in the upcoming episodes is the identity of the character who turned Mike in. In his latest interview with EW, Suits showrunner Aaron Korsh spoke a bit on that subject teasing that while most of the writers thought that the one who turned Mike in, did it "for some self-serving purpose," he wanted "the person to hand him in because it was the right thing to do."
"The writers had various options as to who it could be, ways it could've come about, and reasonings behind it — and they were all good and all compelling. But I had a different idea — the person and reasoning behind it — and I ended up not changing my mind and going for it," said Korsh.
Actor Patrick J Adams (who plays Mike) added: "I was surprised. I thought they did a nice job of doing the unexpected. There are a few people I think right at the top of everybody's list, and I think it typical Suits fashion, they did a nice job of surprising us with who it was and their motivations for why."
Suits season 5 episode 12 airs on Wednesday, 3 February 2016.