USA network has released the return date for Suits season 6. The legal drama will return with episode 11 on 25 January at 10pm EST on the network, wherein Harvey Specter and Louis Litt will be forced to keep their personal conflict aside and work together to keep their law firm on track following Jessica Pearson's exit in the summer finale episode.
The description for chapter 11 reads as follows [via Deadline]:
The series will pick up immediately after the midseason cliffhanger that left Pearson Specter Litt in the hands of managing partners Harvey Specter and Louis Litt. The pair is forced to put aside their professional ambitions and personal animosities in an effort to come together to keep their struggling firm afloat after the departure of Jessica Pearson. Now more than ever, they will rely on the wit and intuition of Donna Paulsen and Rachel Zane, their most trusted advisers, to keep them on track. Finally reunited with Rachel, Mike Ross re-adjusts to life outside of prison and navigates the reality that he is no longer a lawyer. Meanwhile, love is in the air following Louis' proposal to his pregnant girlfriend, Tara.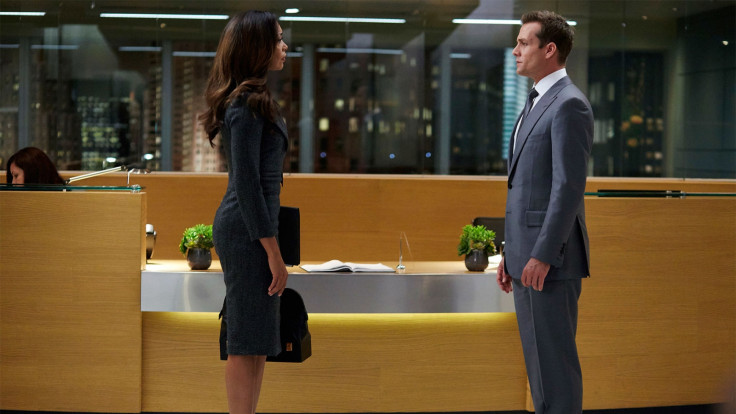 Also, Mike Ross will adjust to life outside prison and deal with the fact that he is not longer a lawyer. Is a Ross and Rachel wedding on the cards? We will have to wait and watch. Another love-sick Pearson Spector Litt employee is Loius Litt, who proposed to his pregnant girlfriend, Tara in episode 10.
Previously, executive producer Aaron Korsh spoke to TV line about how Harvey and Louis will deal with Jessica's exit. He said, "She's such a titanic figure within the firm, and in both Harvey and Louis' life. But she's more of a mother/mentor figure to [Harvey] than to Louis. So it's really going to affect him. There's a power vacuum. They're going to have to figure out how to deal with it. What we're trying to do is have them react in some ways exactly as you would expect them to react, and in other ways surprise you a little bit.