After focusing on Mike's prison storyline for 9 episodes, Suits season 6 summer finale surprised the viewers with a shocking twist. A major character said goodbye to the firm in episode 10 is titled, P.S.L.
Jessica Pearson decided to leave the corporate business that she built and move to Chicago with Jeff Malone after successfully defending death-row inmate Leonard Bailey. Helping Bailey reminded Jessica that it was her desire to help people that inspired her to become a lawyer and she leaves everything behind to follow her heart.
Her conversation with her partners Harvey Specter and Louis Litt about leaving Pearson Specter Litt was an emotional one. Jessica confides in Harvey and Louis that PSL is not her firm anymore.
Jessica says, "I have decided to step down. Somewhere along the way, I forgot why I became a lawyer in the first place and it wasn't just a fight for money and power, it was to fight for something more. "
After Louis protests against her decision, Jessica asserts, "No-one is saying you have to give up the firm, Louis.. you to you just have to let me go!" Harvey supports her decision and they share one last drink together to "Pearson Specter Litt"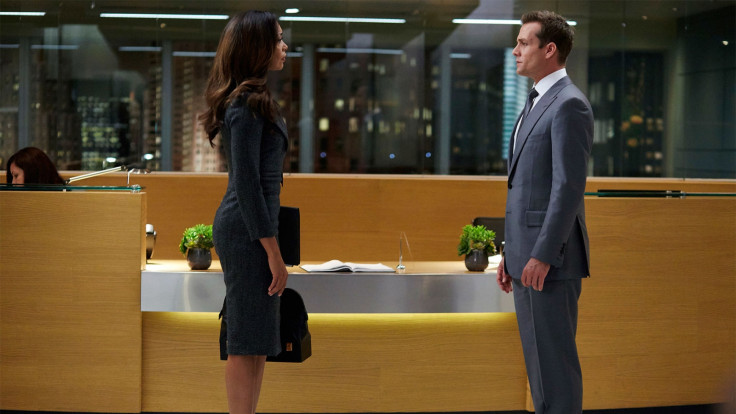 There was also a little Donna-Harvey moment, as they hold hands by the end of the episode and stare at an uncertain future of the firm ahead. Also, Mike tells Rachel about the job that Harvey offered to him – return to work in PSL as a consultant.
While Gina Torres will no longer be a series regular on the USA Network drama, executive producer Aaron Korsh is hopeful that she will return in a guest-star capacity. Korsh told TV Line, "I don't think it is the last we'll see of Jessica. If it were up to me, I would never say goodbye to Jessica until the end of the show."
Speaking about Jessica's choice to start a new chapter in her life, Korsh said, "I wanted [Jessica] to leave on her own terms, and I feel like that's what [she] did. I think that's the only way she would leave."
Jessica's quitting the firm will affect Harvey and Louis in a big way according to the showrunner. He explained, "Obviously, she's such a titanic figure within the firm, and in both Harvey and Louis' life. But she's more of a mother/mentor figure to [Harvey] than to Louis. So it's really going to affect him. There's a power vacuum. They're going to have to figure out how to deal with it. What we're trying to do is have them react in some ways exactly as you would expect them to react, and in other ways surprise you a little bit."