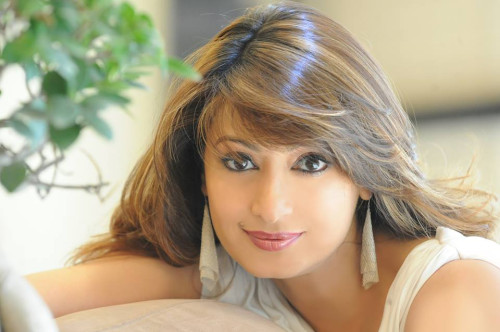 Sunanda Pushkar's journey from the idyllic apple orchards in the Kashmir Valley to the violent death at Leela Hotel in New Delhi was defined by impetuous moves, over-arching ambition and high drama, while intrigues, tragedy and betrayal were the sub-plots in a borderline life.
Pushkar, who piggybacked on the fame and high-level contacts of Shashi Tharoor, the evergreen poster boy of the Indian diaspora and a former candidate for UN Secretary General, was found dead in her room in the luxury New Delhi hotel.
She was sprawled in a bed and covered in blanket, and initial reports suggested it was a case of suicide.
Ironically, Pushkar' s death happened under intense media spotlight, as was her rise from near oblivion to the status of a top-tier socialite in just about five years.
Close on the heels of her death, various people who knew her personally said she was suffering from health conditions including lupus and tuberculosis. The police said the cause of her death could be established only after a post-mortem and forensic examinations, and they cordoned off the room and surroundings as a crime scene.
Hours later Tharoor, Indian federal minister of state for human resources, whose alleged extramarital affair with a Pakistani journalist had triggered a vicious Twitter war involving Pushkar, was admitted to the All India Institute of Medical Sciences with a "cardiac condition".
Kashmir Valley to Dubai
The daughter of an army officer from Sopore in India-controlled Kashmir, Sunanda hailed from a Kashmiri Pandit family, the ethnic Kashmiri minority to which the first Indian prime minister, Jawaharlal Nehru, belonged.
While still a student at the Government Women's College in Srinagar, she met and married fellow Kashmiri Pandit Sanjay Raina. The marriage was against the wishes of the family and did not last long.
The marriage broke down a year later as Pushkar allegedly became close to Raina's close friend, Sujit Menon.
She obtained divorce from Raina and married Menon, with whom she went to Dubai. "The couple landed in Dubai in the early '90s — Menon settled in a job with the insurance company, Eagle Star, while Sunanda worked as an accounts exec with the marketing and ad agency, Bozell Prime," the Outlook magazine said in a report in 2010.
Suicide of estranged husband
Despite having middle level jobs in the media and the advertising industry, Pushkar and Menon aimed to make it big by entering event management. However, setbacks in the show business led to fissures in the marriage and Menon returned to India, where he allegedly took his own life.
The exhaustive Outlook magazine profile of Pushkar also revealed that she had adopted the name Sue while in Dubai and displayed a hankering for fame and business success which could not be doused by setbacks.
After Menon's death she stayed on in Dubai with her son Shiv and apparently coped well under trying circumstances, moving in with a girlfriend as a paying guest for a time and working full-time jobs while still nursing entrepreneurial ambitions.
Sojourn in Canada and another companion
Pushkar immigrated to Canada in the later 90s in search of a better life. "By the late '90s, Sunanda had joined the emigre rush to Canada, and moved to Toronto with her son and a new banker companion," said Outlook.
Her life and career took sharp upturn in 2005 when she returned to Dubai, this time with a prized Canadian passport. The Canadian citizenship offered her better opportunities and she picked a sales job with TECOM, a real estate company promoted by the Dubai government.
Meeting Tharoor and Sweat Equity Scandal
Pushkar met Tharoor in Dubai in 2009 by when the former UN under secretary-general had moved to the Gulf city along with his Canadian wife.
The affair between the two became public after Tharoor became a minister in the federal government and moved to New Delhi. Tharoor had publicly helped set up an IPL franchise in Kochi, Kerala, the state he hails from. But there was intense media scrutiny of the £6,927,200 [rupees 700m] worth "sweat equity" in the IPL Kochi franchisee awarded to Pushkar.
Pushkar seemingly did not have the financial background to claim a stake of this size and Tharoor's critics said she was a mere proxy for him. Tharoor, just a year into his high-profile job of junior minister for foreign affairs, quit the government in the ensuing mess and married Pushkar. She also forfeited her sweat equity in the IPL franchisee to help clear the reputation of Tharoor.
'500m Girlfriend'
However, the ghosts of the "free equity" incident continued to revisit the couple. When Tharoor was re-inducted into the federal cabinet, Narendra Modi, the Opposition BJP's prime ministerial candidate, raked up the issue again calling Pushkar "the 50-crore-rupee girlfriend". [£4,948,000]
Protecting the honour of his wife Tharoor retorted, saying she was "priceless" and chided the unmarried Modi saying "... you need to be able to love someone to understand that."
'I took upon myself the crimes of this man during IPL'
The utterances Pushkar made in the final hours of her life suggest that she believed Tharoor did not live up to his polemics on love anymore. Pushkar told the Economic Times she had revealed the Twitter messages exchanged between Tharoor and Pakistani journalist Mehr Tarar. She rebuffed Tharoor's claim that his Twitter account had been hacked.
"Our accounts have not been hacked and I have been sending out these tweets. I cannot tolerate this. This is a Pakistani woman who is an ISI (Inter Services Intelligence) agent, and she is stalking my husband. And you know how men are. He is flattered by the attention. I took upon myself the crimes of this man during IPL. I will not allow this to be done to me. I just can't tolerate this," she had said.