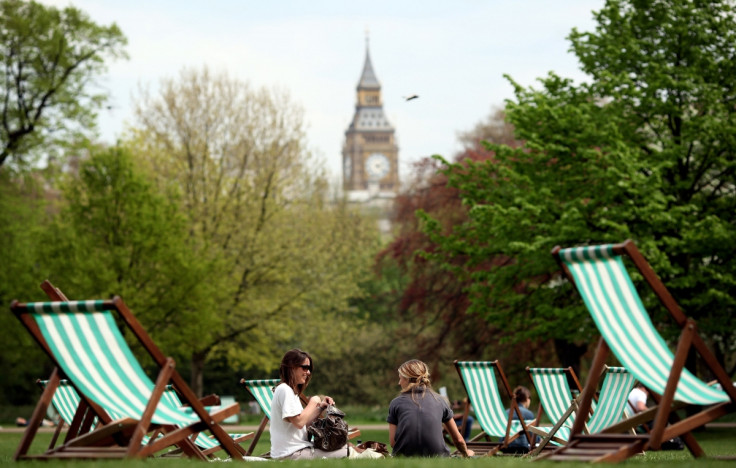 The UK is bracing itself for sun – putting memories of the recent Siberian bone chiller firmly to rest. London may experience temperature highs of 14C at the start of next week, while it could reach 16C in Scotland.
But the Met Office have also warned that the mini heatwave does not mark the beginning of Spring; another cold snap is rearing its head so scarves and warm hats will be needed by the end of the week as winds of up to 70mph batter the British coasts.
Scotland and the East of England are predicted to enjoy the best of the warm spell, with London not far behind thanks to a warm south-westerly airflow coming in from the tropics.
There are no severe weather warnings today (Friday 17 February) across the British Isles. However, the Environment Agency has issued amber level flood warnings for the Midlands. The risk of floods is heightened by the balmy weather, which could induce a substantial downpour.
The drastic change in temperature will be welcomed by people of all ages after snow covered much of the country last week.
Met Office forecaster Marco Petagna told The Sun: "Air is coming from near the tropics and it will feel spring-like.
"Average February highs are 8-9C but the weekend has 14C as the upper possibility and next week could be exceptionally mild with 16C possible in the east of England and Scotland. To get to 17C would need warmer air.
"The south and east will have the best of the sunshine and drier conditions, with the north-west wetter and windier.
"But from midweek could see gales sometimes in the north, and the cold risk increases at the end of next week and into March, with potential cold weather. Snow is not uncommon in March."