In UK advertising, there's nothing to match the anticipation and excitement of the Super Bowl broadcast in the US, where this year 110 million Americans chowed out on record numbers of chicken wings and watched a record $300m of commercials. As well as the game, of course.
Here in the UK, with the possible exception of the X Factor final on ITV (ads on that cost £250,000 or so per 30 seconds as opposed to $4.5m in the Super Bowl) advertising dramas are less frequent.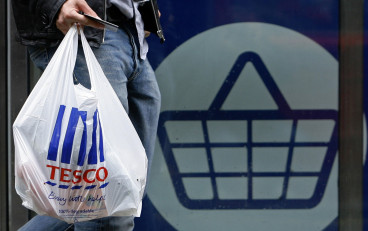 But one new campaign that will certainly make it on to the front pages (OK, maybe inside pages) as well as the specialist business pages will be the first one for Tesco by new agency BBH.
Tesco, as even our occasional observer from Mars could tell you, has not had its problems to seek recently. Its market share has fallen dramatically from over 30% and, along with that, so have its profits and its share price.
It seems to be under investigation by all and sundry – including some sundries nobody had heard of – following its admission that profits had been overstated by £263m.
Enter new CEO Dave Lewis, formerly a top executive with food to personal care giant Unilever. Lewis knows the power of advertising: Unilever personal care brands Axe (Lynx in the UK) and Dove have profited mightily in recent years from outstanding advertising. And Axe's agency was BBH.
When a massive ad account moves agency these days, it's usually at the end of a long, drawn out and costly review process, usually involving a specialist intermediary of some kind. That happened the previous time Tesco moved, from an agency called The Red Brick Road to Wieden+Kennedy, the London office of a much-lauded US outfit.
It's who you know that counts
But new Tesco boss Lewis doesn't hang about. In any case, he's got a lot of other things to think about and do. So Lewis had a drink with BBH boss Neil Munn at Little House in Mayfair (back in the day, Munn worked at Unilever with Lewis) and, the following day, gave W+K boss Neil Christie the bad news over breakfast at The Wolseley on London's Piccadilly.
Usually, in the course of an extended pitch, the agencies concerned present some sample creative work for the prospective client, along with yards of research. There clearly wasn't time for that here, so Lewis is taking a lot on trust.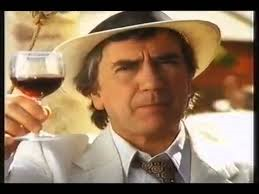 But BBH, formerly Bartle Bogle Hegarty, is one of the UK's agency aristocrats (founders Nigel Bogle and John Hegarty are both knights of the realm) with a 30-year track record of outstanding work for clients including Audi, Levi's, British Airways and the Guardian as well as Unilever.
So the agency can do it. But can it do it for Tesco?
It's a long, long time since Tesco produced any outstanding advertising. That came from an agency called Lowe Howard-Spink (later Lowe & Partners) which produced two noteworthy campaigns.
The first starred the late actor and comedian Dudley Moore as a manic Tesco buyer, scouring Europe for French free range chickens (they proved decidedly elusive).
The second starred Prunella Scales as Tesco shopper "Dotty" and Jane Horrocks as her long-suffering daughter. Both were engaging, funny and perfectly pitched at the middle classes who were attracted by Tesco's scale and prices but a bit embarrassed about shopping there.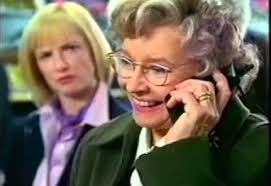 Dotty was retired about 20 years ago since when Tesco has relied on its Every Little Helps tagline. The trouble is, it no longer works against discounters Aldo and Lidl and middle class favourite Waitrose.
BBH has to produce something with the impact of Dotty or Dudley if it's to help Lewis turn the tide at Tesco. Which is why, when the ads finally appear some time in the spring, probably everybody from City analysts to shoppers will be watching rather closely.
Stephen Foster is editor of More About Advertising, a former editor of Marketing Week and a London Evening Standard advertising columnist. He wrote City Republic for Brand Republic and is a partner in communications consultancy The Editorial Partnership.