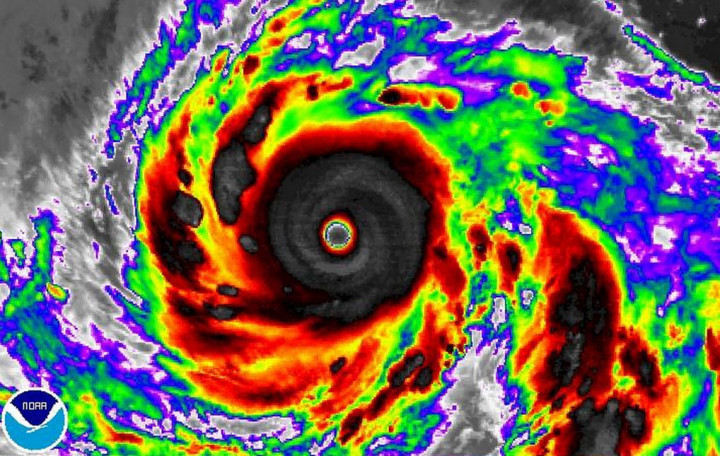 Super typhoon Vongfong is heading to Japan and is creating massive ocean swells on its way.
The typhoon was upgraded to category 4 - a 'super typhoon' - after Nasa satellites showed very strong thunderstorms circling Vongfong's 27 nautical-mile-wide eye (31 miles).
The storm is creating ocean swells of up to 47ft (14.3m), the Joint Typhoon Warning Centre said.
The space agency's Atmospheric Infrared Sounder (AIRS) found cloud top temperatures were below -53C, suggesting they were high in the troposphere and capable of generating heavy rainfall.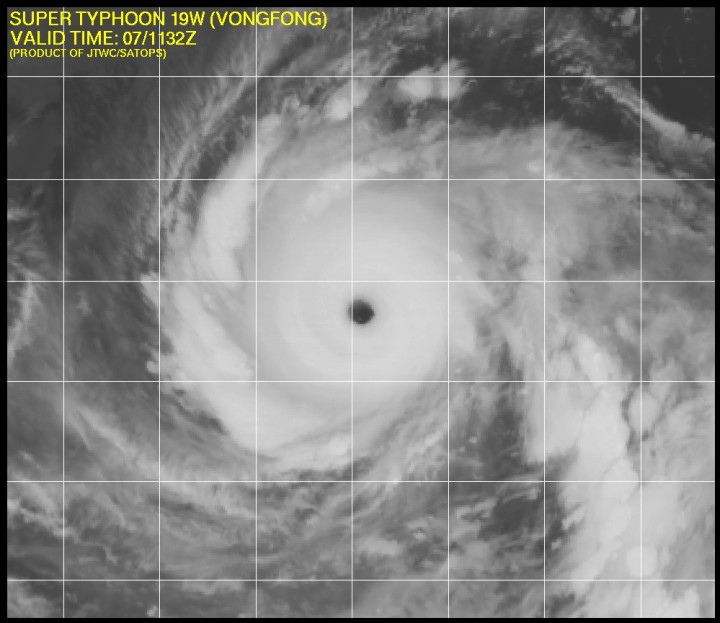 At 4pm GMT on 7 October, Vongfong had maximum sustained winds of 155mph, making it a Category 4 Typhoon.
"Vongfong's center was located near latitude 17.5 north and longitude 133.6 east. That's about 649 nautical miles (747 miles) southeast of Kadena Air Base, Okinawa, Japan. Vongfong is moving toward the west at 11 knots (12.6 mph)," Nasa said.
"JTWC forecasters expect Vongfong to continue tracking to the west until it runs into a trough or elongated area of low pressure sometime on 9 October that will turn it to the north.
"By 12 October, the JWTC expects the centre of Vongfong to be near the Japanese island of Amami Oshima. Kadena Air Base and Amami Oshima should prepare for typhoon conditions."
Japan is currently recovering from powerful typhoon Phanfone, which has so far killed six people, with five other people still missing.
The storm hit Tokyo and other major cities, resulting in over 600 flights being cancelled and a trail of destruction before it was downgraded on 6 October.