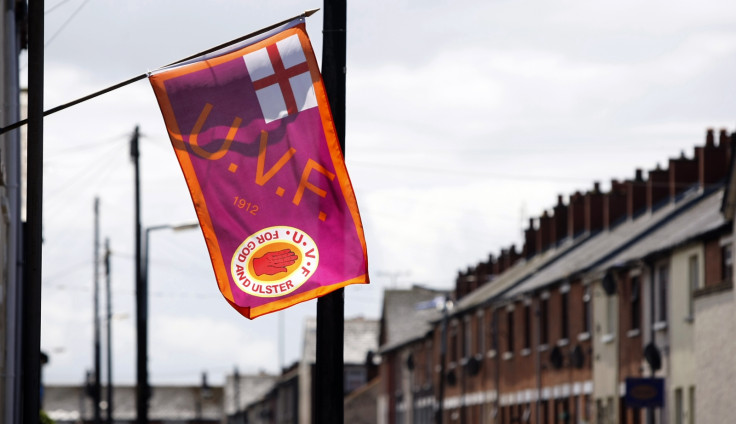 A former loyalist paramilitary commander turned supergrass has admitted five murders amongst 200 terror offences.
Gary Haggarty, the ex-chief of the feared Ulster Volunteer Force's north Belfast unit, appeared at Belfast Crown Court on Friday (23 June) amidst heavy security.
The 45-year-old, who is currently in protective custody, had also admitted five attempted murders, 23 conspiracies to murder, four counts of directing terrorism and membership of a proscribed organisation.
His contrition is part of a deal with the state that will mean he will have to give evidence against fellow conspirators.
All of the murders, and the majority of the other offences, took place while Haggarty, reportedly the most senior loyalist to give evidence for the state, was working as an informer for local police during The Troubles.
Police had interviewed Haggarty more than 1,000 times in one of the biggest and most complex cases ever undertaken in Northern Ireland.
The killer has been handed five life sentences for the murders, reported the BBC, but these will be reduced if he is used as an assisting offender under the Serious Organised Crime and Police Act (SOCPA).
Haggarty, who committed the offences over a 16-year period from 1991 to 2007, admitted the murders of John Harbinson, Sean McParland, Gary Convie, Eamon Fox and Sean McDermott.
The charge sheet also included aiding and abetting murder, kidnap, possession of firearms, ammunition and explosives as well as hijacking, false imprisonment, arson, intimidation and conspiracy to riot.
Haggarty also admitted 304 less serious offences before he was taken to Maghaberry high security prison while the Public Prosecution Service (PPS) must decide if he is a "witness of truth". Sentencing is expected to be passed later in the year.
It was reported that Haggarty has made allegations against 14 fellow loyalists, for crimes including four murders and has given evidence in relation to alleged criminality by two former Royal Ulster Constabulary Special Branch handlers.
Haggarty was initially arrested in 2009 and charged with the murder of Harbinson before becoming a witness for the state.
Relatives of some of his victims watched on from the public gallery and outside court, Eamon Fox's son Ciaran said according to The Mirror: "It's just hard sitting in a courtroom watching a guy admitting to murdering your father.
"The police knew what was going to happen and took no action to stop it. Basically he was just a hitman - he killed at will."