Supernatural Season 10 returns with its third episode today, Tuesday, 21st October at 9 pm ET on The CW.
The episode is titled Soul Survivor, and the thrilling episode is directed by none other than Jensen Ackles who plays Dean.
The official synopsis reads:
Sam (Jared Padalecki) continues his efforts to save Dean (Jensen Ackles) from the Mark of Cain. Crowley (Mark Sheppard) realizes Dean's demonic antics are starting to cause problems for him in Hell so he searches out an unlikely ally - Castiel (Misha Collins).
Click here to watch the episode online.
In the previous episode, Crowley betrayed Dean, and is finally captured by his brother, Sam.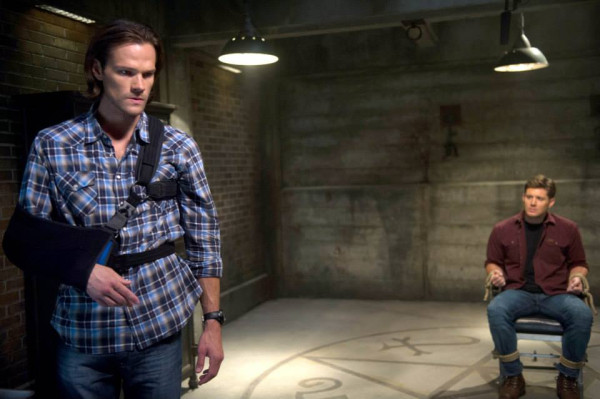 Fans should brace themselves for a "pretty brutal" confrontation between the brothers as a war of words will be exchanged between the two in the upcoming episode.
"You can blame yourself for me getting loose," a sinister Dean stated while looking for his brother in the promo. "I don't wanna leave 'til I find you. Let's finish this game," he concluded.
The hour presents "a Dean that we haven't seen before," executive producer Robert Singer previewed.
Singer told Tvline, "Over the first three episodes, he gets to the point where Sam has to try to really pull him back from an edge that he probably hasn't been on before. How he does it or if he does it..."
"The cure does happen," star Jensen Ackles teased, "but it doesn't solve the problem of the Mark of Cain. There's still an ugly head that's waiting to be reared. When that happens is waiting to be seen."
Will Sam pull the plug on Demon Dean's reign of terror?
Let us know your opinions in the comments section.
Watch a promo here.