Supernatural's Demon Dean is punching his way through every strip club and bar he can find, and his debauched spree will leave more than a handful of men hammered.
Dean Winchester, played by Jensen Ackles, always had a philandering side with his constant inclination towards women and booze, and now his demonic side will bank on that during the first two episodes of the 10th season.
According to set photos from YVR Shoots, Crowley and Dean will hit the road together during the season premiere, and the pair will drop by a Pub. A sign outside reads "Karaoke 2 Nite, Drinks [S]pecials," and that is where Dean will perform some wicked choruses as indicated by Ackles at the 2014 San Diego Comic-Con.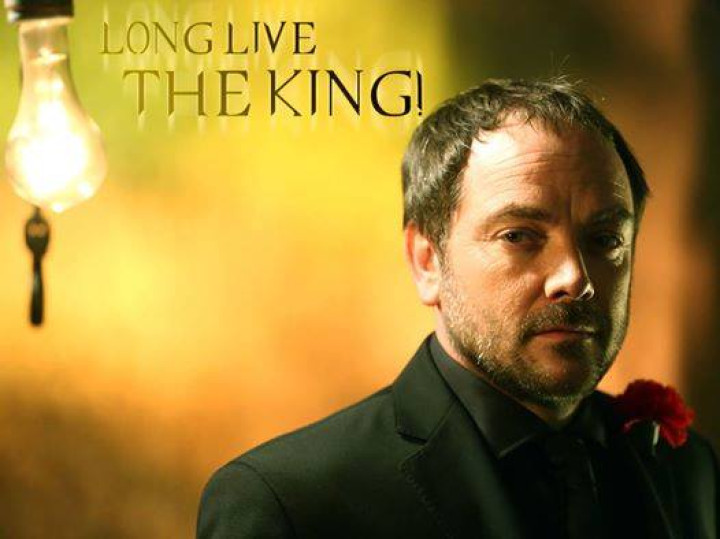 Ackles said during Comic-Con that since Demon Dean was busy killing and punching at the top of th season, "fans will have to tune in to find out just how bloody his upcoming bar fights will get".
Despite Dean having such a big storyline, with him turning into a demon, Season 10 will have equal screen space for both the Winchester brothers, assured Executive producer Jeremy Carver.
"I know there's always this concern of one brother having the story, one brother not having the story, but both brothers will very much be having stories," Carver told Entertainment Weekly.
"It just so happens that at the beginning of this year, their stories very much revolve around the wellbeing of each other, which we like," he added.
At the Comic-Con, we saw footage from Season 10 Episode 3 in which the brothers finally come face-to-face. However, when asked if the brothers don't see each other until the third episode, Carver replied, "Rightish."
The upcoming season will also find Castiel trying to help with the Dean-as-a-Demon problem. But he will also be trying to grapple with his own issues because of his fading grace.
Misha Collins in an interview with Zap2it revealed, "It's definitely driving a very, very large wedge between the two of them. I think that Castiel really doesn't see Demon Dean as Dean. He sees him as a monster that, one way or another, needs to go. "
Meanwhile, Castiel is running on stolen angel grace and it's fading, which means he's getting weaker and weaker. His life force is draining out. Those are the two big issues that Castiel is confronted with when we find him in the beginning of Season 10.
Here is a tweet shared by Jim Michaels celebrating the show's 200th episode!
Let the prep begin on episode 200! #Supernatural #200 #SPNFamily #jimions pin designed by Phil Sgriccia! pic.twitter.com/Mu8NY0e0aq

— Jim Michaels (@TheJimMichaels) August 13, 2014
A video of the Supernatural Road released by CW.