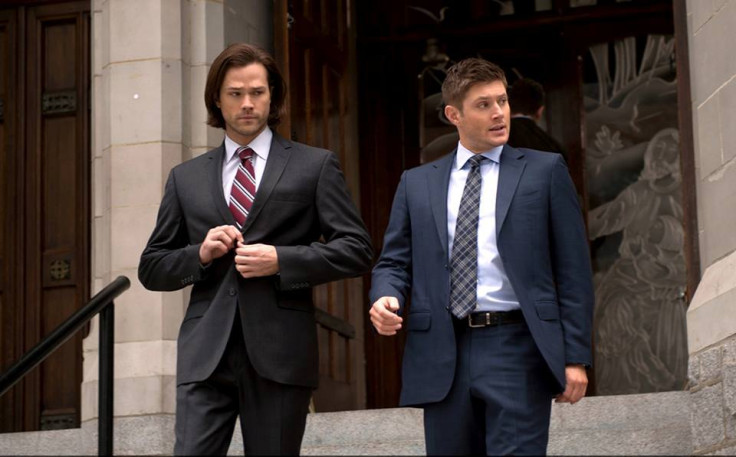 Supernatural season 11 will premiere on 7 October where Sam, Dean and Castiel will unite to fight a common threat, Darkness.
The premiere episode will also introduce a new threat Amara, a femme fatale in her late 20s who possesses an acid tongue and seductive beauty. She came to earth when Darkness was released in the finale.
At the Television Critics Association summer press tour, network president Mark Pedowitz talked about how long the show will go on.
"If the numbers hold and the [producers] want to do it, we're in," he said of continuing the series beyond its upcoming 11th season. "We're very excited that the guys want to keep on doing it. They bring fresh enthusiasm every week."
Here are a few spoilers for Supernatural's upcoming instalment:
1. More Sam and Dean brotherly moments: After a tense season 10, where Dean turned into a demon and tried to kill Sam, fans want to see some funny, emotional moments between the Winchester brothers in the upcoming season. After fighting their inner monsters in season 10, Sam and Dean will battle Darkness together.
Jensen Ackles, who plays the elder Winchester brother Dean, revealed during the Comic-Con that the brothers would fight Darkness.
"One of things I like about [the Season 11 storyline] is it's going back to the original format of having both brothers unaffected, meaning not drinking demon blood, not with the Mark of Cain on their arm," he said.
2. Castiel teams up with Winchester boys: Castiel's arc in season 10 was mostly helping his runaway daughter Claire, and popping here and there to look for a cure for Dean. The Angel has been missing in action, so fans want to see his character back in action alongside Sam and Dean.
Misha Collins (Castiel) said that his character and Dean will put their differences aside and unite to fight the pre-biblical threat.
He said, "We are going to see them put their differences aside and unite against that common enemy. I think that they are aware that the presence of The Darkness is actually their fault and they have to clean up the mess that they have made."
"This season is going to be about reuniting us against a big bad, which is something we have done before, but it is changing it up. It's giving us a new focus and I think that is going to be great," Collins teased.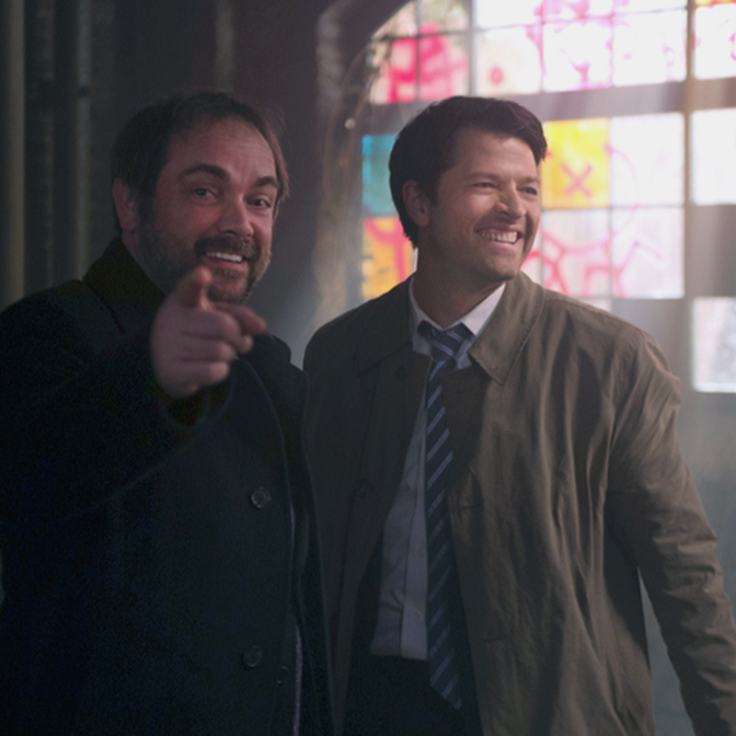 3. King of Hell Crowley will make a grand comeback: Season 10 was a difficult season for King of Hell with demon Dean ditching him and his evil mother Rowena returning to his life.
The season 10 finale's end moments saw Rowena leaving the warehouse after putting a spell on Castiel to kill Crowley for her. A new report hints that he will survive the attack, as co-producer and writer Andrew Dabb hinted at a grand comeback for Crowley in season 11.
"The second episode of the season... introduces Crowley in a way [pauses and clears throat]... if Crowley were still alive, we'd introduce Crowley in a way we've never seen him before," Dabb revealed. "Uh, fail! Now I'm in trouble."
4. Death absence: The season 10 finale titled My Brother's Keeper saw Dean scything Death, whose absence will be explained in the show.
Executive producer and writer Andrew Dabb said, "Well, there has always been a Death. Once he goes missing, it creates some issues, particularly among souls, particularly among reapers. [His disappearance] is something we want to pace out over the course of our season, or at least the first half of the season, to really dive into that."
5. Spinoff set-up: Network president Pedowitz weighed in on Supernatural spinoff and said, "We'd love to do one," he said. "It probably will not happen this year, but at some point, there will be another swing.