Suranne Jones has gripped the nation in the second season of Doctor Foster as she plays the scorned ex-wife in the BBC drama that divulges the very worst of human nature.
But the former Emmerdale actress – who plays Gemma Foster, the GP and working mother betrayed by her two-timing husband Simon (Bertie Carvel) in season one – believes the show could have a positive impact on viewers.
Following 39-year-old Jones' return to the screen after dramatically unveiling her ex-husband's adultery in the first season's finale, she hopes that the Mike Bartlett-created series will stop people from straying.
She told the Sunday Mirror "hopefully it will make people think twice about divorce or having an affair in the first place.
"I certainly hope it makes people think about how they conduct themselves, if they do split with somebody."
The second offering of the series has revolved around the return of Simon and his new wife Kate (Jodie Comer) after two years away from Parminster, and how it has affected the former couple's son Tom.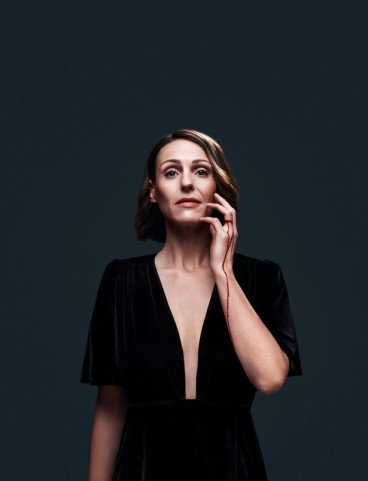 So far we've seen the two at loggerheads, with Simon trying his best to cut Gemma out of their lives and make her move away for good. The third episode proved a shock to most viewers when Gemma ended up seducing and having sex with Simon, in an unlikely turn of events.
Fans of the show were concerned over Gemma's behaviour, taking to Twitter to express their bemusement. One said: "I don't understand. Gemma what the hell are you doing?! #DoctorFoster."
Another added: "Every single decision Gemma makes causes me stress #DoctorFoster".
A third said: "I really don't know who I'm meant to be rooting for in this show anymore, I really don't. They are all THE worst. #DoctorFoster".
The fourth episode airs tomorrow night and shows Simon feeling confident that he and Kate can finally live securely – free from Gemma's shadow – but whether she fully trusts her husband remains to be seen.
And when will Kate find out about their night of passion? Something tells us that game-playing Gemma won't let that slip under the rug...
Doctor Foster continues tomorrow (26 September) at 9pm on BBC1.