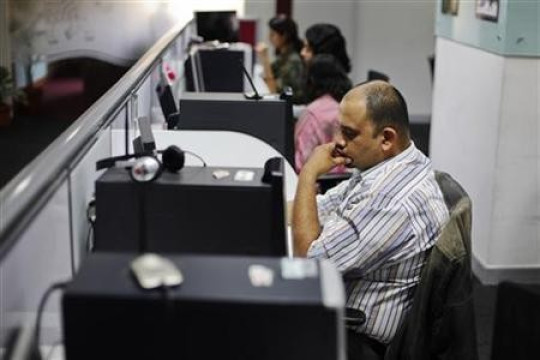 A survey has revealed some of the most outlandish reasons that US employees gave their bosses for calling in sick to work.
Botched plastic surgery, bathroom-related accidents and accidentally setting clothes on fire all featured on the top 10 worst sickie excuses, compiled by recruiters Careerbuilder.com.
The poll of more than 5,000 employees and managers in the US found that in the past year, 28% of US employees had called in to work at least once.
When asked for a reason, the employees said:
30% said they "just didn't feel like going in to work"
29% said they "wanted the day to relax"
21% took the day off for a doctor's appointment
19% wanted to catch up on sleep
11% thought bad weather was enough of an excuse to take the day off
Only 49% of the employees in the survey said they had paid time off that allows them to use their time off however they choose.
The survey found that 23% of workers said they felt they had to make up an excuse for taking a day off. Some 38% had gone to work when they genuinely were sick to avoid missing a day of pay.
But employees thinking of throwing sickies or coming up with elaborate excuses to skive off work should be warned.
The survey found 31% of managers said they had checked on employees who were absent from work through checking social media posts, asking for a doctor's note, or even going so far as to driving past employees' homes to check up on them.