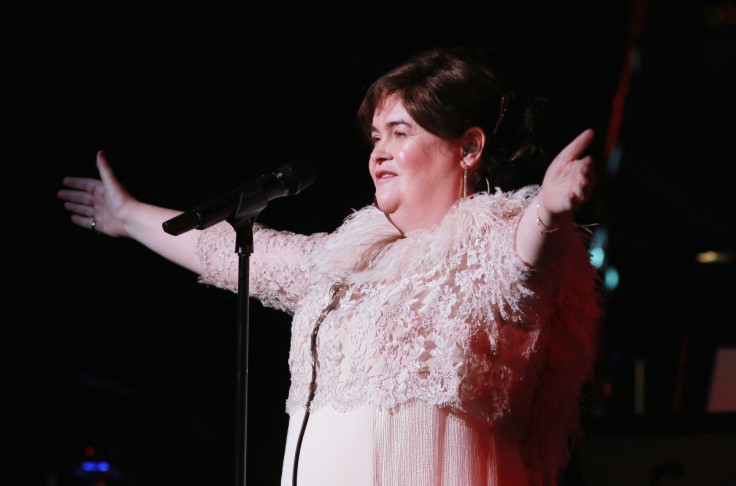 Scottish singer Susan Boyle has said that she may never sing live again as she suffers from Asperger's syndrome, which she was diagnosed with in 2012. Added to this, the Britain's Got Talent 2009 runner-up was last year diagnosed with Type 2 diabetes.
Boyle has not been able to set dates for another tour since her last live performance in the summer of 2015 due to her illness – which is a developmental disorder affecting the ability to effectively socialise and communicate.
"I haven't performed live because I've been ill. The short answer is that it has been connected to my Asperger's syndrome. When you sing, you put on a persona. I hide behind that person on stage. You can feel like death, but you have to put it on. The audience wants to see someone smiley," the 55-year-old singer was quoted as saying by The Mirror.
"There are no firm dates for another tour. I'm taking baby steps. I've decided to record and see how it does first. Do a little at a time. Record, see how it does. Then build it up from there. When you have been ill, it's a bit like a house. You rebuild the floor first," she added.
Boyle, who has kept a low profile for 18 months, also said that doctors have told her to lose more than two stone due to her diabetes.
"I needed to stop eating sweeties and cakes. It's the bane of my life. I had to lose the weight for my health," she said.
Boyle noted that she would send a photo of herself after losing some weight to the doctor, who she met following her performance in Florida.
"I don't want to reveal the doctor's name. It's nothing serious at the moment. I will send him a picture of my weight loss – if he's a good boy! I do enjoy male companionship," she explained.
The 55-year-old wants to become a mother, but fears that adopting a baby would make her cat named Tess jealous.
"I would love to adopt a child too but my cat might get jealous. I don't want to see a cat and a baby fighting. It's something I might do later," she said.