Feminist Author Susie Orbach: Homosexuality is 'Natural Extension' for Women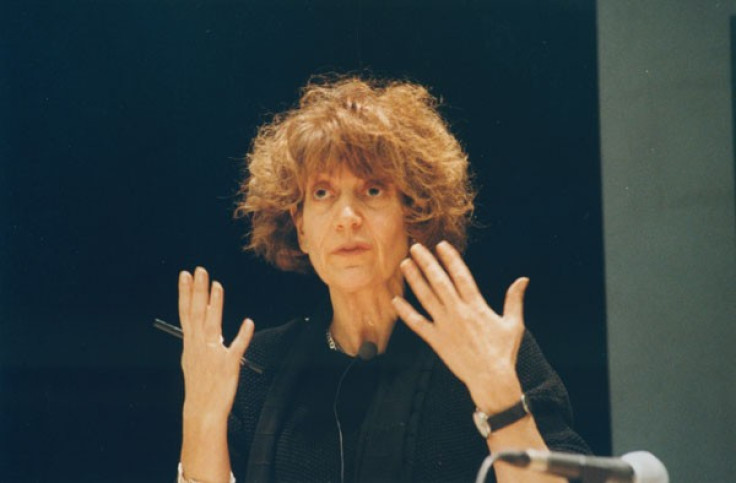 Feminist author Susie Orbach has spoken about female sexuality, saying women are predisposed to be gay.
Orbach, author of Fat Is a Feminist Issue and co-editor of the recent Fifty Shades of Feminism, said she is baffled at heterosexuality.
In an interview with the Telegraph, the 67-year-old said: "As a theorist of women's psychology, it's always perplexed me how heterosexuality happens.
"Of the first figure of love - the mother ... You could say there is a primary for girls to be homosexual, just as there is a primary for boys to be heterosexual, given their own mother love.
"Girls have crushes on girls at school, don't they? That is undeniably their first experience."
Orbach calls herself a 'post-heterosexual'. After her marriage to Joseph Schwartz for over 30 years ended, she began a relationship with fellow writer Jeanette Winterson.
Speaking about how perceptions of homosexuality have changed, she said: "Twenty‑five years ago, I'd have said they probably had a lot of internalised prejudice to overcome, but society really has moved on and everyone has kids and relatives who are gay. [It's] no longer odd."
A continued theme from Orbach's career has been the female body - she was the one of the first people to link eating disorder with self-image.
Photoshopped to perfection
She takes issue with the diet and beauty industries playing on people's insecurities and creating a permeating mindset that "bodies are things that are to be made, not to be lived in".
"Girls of five or six are playing games where they can get plastic surgery tokens to get their nose or breasts changed. There are children out there for whom there are no real photos - because they've all been photoshopped to perfection.
"I think we still don't understand what sex is, what sex does, and what sex means. Girls are encouraged to see sexuality, instead of something inherent, as an accomplishment. It's become a performance.
"We are seeing a massive assault by those industries who grow rich by breeding insecurity. The diet industry is so huge, it would be easier to take on the tobacco industry. The beauty industry is half the size of the steel industry."
Offering advice on how to help children become confident adults, Orbach says there should be a greater focus on emotions.
"I think emotional literacy needs to be integrated much more, it's another one of the three Rs. We should have feelings taught in school, as part of the syllabus. We should have questions like: 'Is that the real feeling, or the feeling behind it?' It's an essential part of learning and should be introduced at primary school."
© Copyright IBTimes 2023. All rights reserved.