Suspected militants from Boko Haram terror group have kidnapped around 10 members of a geological research team in north east Nigeria.
The contractors, who worked at University of Maiduguri in the restive Borno state, were kidnapped near Jibi village on Tuesday (25 July) afternoon.
"About 10 members of the University of Maiduguri geology and surveying department were abducted by suspected Boko Haram members," Ndu Ughamadu, spokesperson for the Nigerian National Petroleum Corporation (NNPC), told AFP.
He added those abducted included academic staff, drivers and other workers.
NNPC has been conducting research operations in the area following discovery of crude oil in the country's north east last year.
Nigeria is one of Africa's largest crude oil producers. However, production has fallen over the past year, due to renewed militancy in the country's south east, where the country' s oil reserves are.
The oil discovery in the north increased hopes that the country's oil production could increase and help restore Nigeria's crippled economy. However, some analysts have pointed out that the presence of Boko Haram in the area could pose a thereat to oil workers and researchers.
The group has waged a war against the Nigerian government. Its eight-year-long insurgency has caused the death of thousands of people in Nigeria's north east, as well as neighbouring countries.
Security analyst and counter-terrorism expert David Otto believes oil reserves in the country's north could start a new phase of the Boko Haram insurgency. Terrorists could start kidnapping people for ransom, a tactic widely employed by militants in Nigeria's oil-rich Niger Delta region.
"Any money generated from oil directly or indirectly will boost Boko Haram's recruitment tactics in an area that is full of unemployed and vulnerable young men and women," Otto told IBTimes UK.
He added the terrorists could use the revenue generated from ransom to purchase weapons from countries such as Mali and Libya.
"This is a stark warning to the Nigerian authorities, local engineers, and perhaps foreign-interested oil companies, that no sustainable economic benefit can accrue from an area that is insecure," otto explained.
"Addressing the root causes of Boko Haram crisis , using all means necessary including negotiation for surrender is the only viable alternative to the current status quo. Otherwise, the discovery of oil in the North may just be another curse as seen in the Niger Delta region."
---
Nigeria up close: Check out our Flipboard magazine
---
Fight against Boko Haram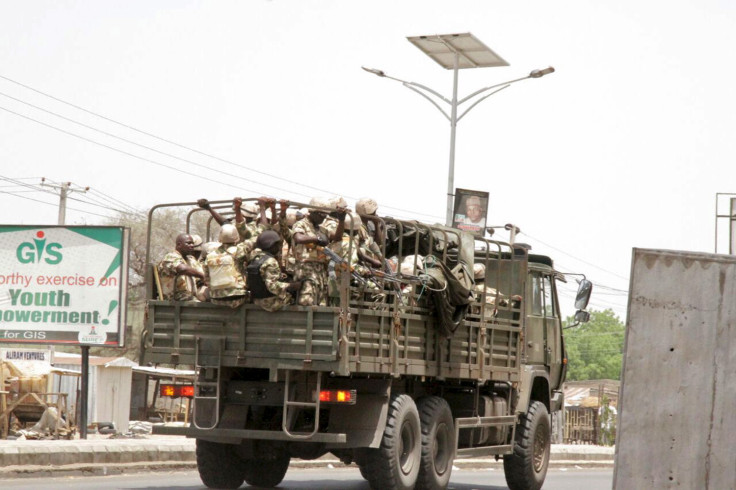 Boko Haram fights against Western influence in Nigeria and aims to impose its version of Sharia law throughout occupied territories. In 2016, the group officially allied with Isis.
The UN says at least 20,000 people have died in Nigeria and neighbouring states since the Boko Haram insurgency became violent in 2009. The conflict has also displaced at least 2.1 million people.
The group used to control total territory the size of Belgium. However, Nigeria's ongoing military operation, Lafiya Dole, and a regional offensive – consisting of 8,700 troops from Nigeria, Niger, Chad, Cameroon and Benin – have scored some successes, with soldiers recapturing key territories and releasing thousands of civilians held captive by the group.
Last year, the army claimed it had stormed Boko Haram's last known stronghold in Sambisa Forest, which the group denied.
Earlier this year, a Boko Haram faction released 82 girls who had been held captive since April 2014. The release was the result of negotiations that involved several actors, including the Swiss government.
The release suggested there could be further collaboration between the government and the group, now split in at least two factions, after Isis replaced Abubakar Shekau as leader with Abu Musab al-Barnawi, a former Boko Haram spokesperson.
The country's government and army have often claimed the fight against the insurgents is over, but violence continues.